Richès Karayib introduces you to Edwin Ayoung, better known by his artist name "CRAZY".
He is a Calypsonian from Trinidad. His mother is from Venezuela and his father is of Chinese descent.
People call him Uncle because in Trinidad, it is a way for younger people to show respect to older folks.
When he goes to sing in Venezuela, they call him "Tío Loco".
When he goes to sing in India they call him "Mamu Pagal".
Mamu and Tío mean Uncle.
Let's discover who is "CRAZY", one of the Calypso icons of Trinidad…
I am a composer, a writer, a performer. I help people because I am also a producer.
I have already recorded 59 artists. I work with new and old people, mostly new people like Marley Palmer and Akeisha.
I initially used the sobriquet « Wong Ping » (1970/71) then I became « Mighty Arawak ». I was encouraged by a calypsonian friend "Calypso Height" (Solomon Findley) who wrote my first calypso (Chinaman). I was dubbed « Crazy » by Doran Hector (Versatile) and was encouraged to go solo, after showing talent as a chorus singer.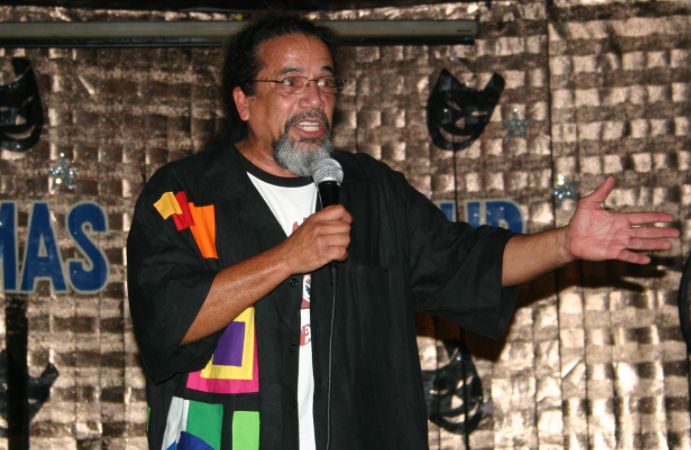 I was first recorded by Granville Straker of Straker Records in 1972 (NY). I was selected by the tent manager Mr. Syl Taylor of Sparrow's Original Young Brigade (OYB) making my debut  in 1972 with a double entendre "The Electrician".
I would like to thank Allan Bhagan, Louis Louan they helped me during my career.
I'll be 77 on March 19th, when people ask me my age I just answer 23 more because I am going for 100.
 Don't call me old because my name is AYOUNG (a young) so I am young and I will always be young.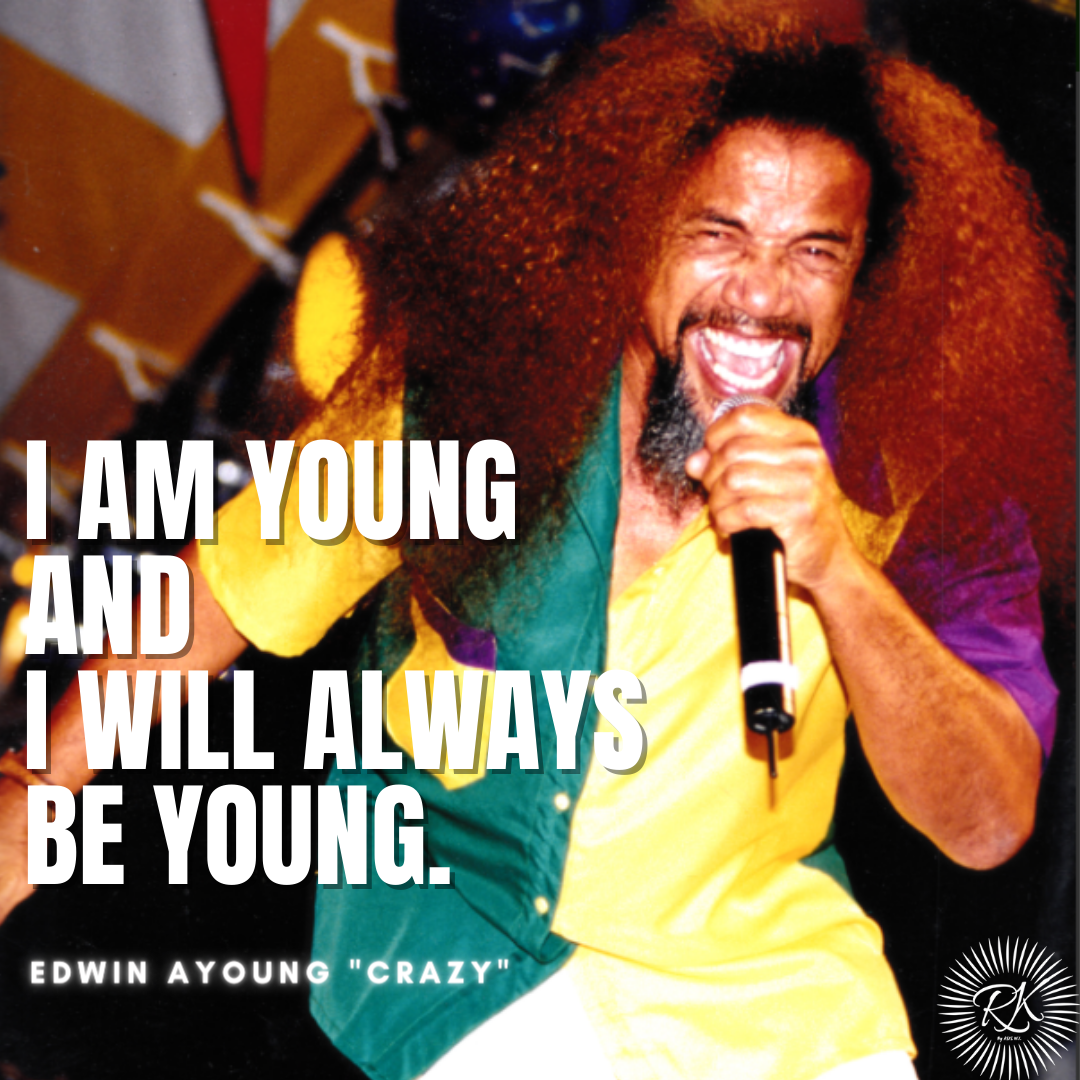 My musical genre is mainly CALYPSO, also Soca, then we have another type of music we call Parang around Christmas time. I pioneered Parang soca music, it is very popular here.
Americans have their "Jingle bells" and the carols, but we have our own christmas music here.
I released 9 parang songs last year.
I sing in different style, one of my favorite party songs is « Nani Wine » it was released in 1989.
Everybody liked it, complimented me for have a nice beat . 
 I started to sing in 1970 and I have no intensions of slowing down, I have just released a new song with a young female artist named Akeisha, the name of this song is « Ramping Ting ».
So listen to lines from « Ramping Ting » 
Is to love people, I live by helping people, loving people and believing in the Almighty. I believe in God.
Be good to each other.
You know the bible tells you to love your neighbor. I do that.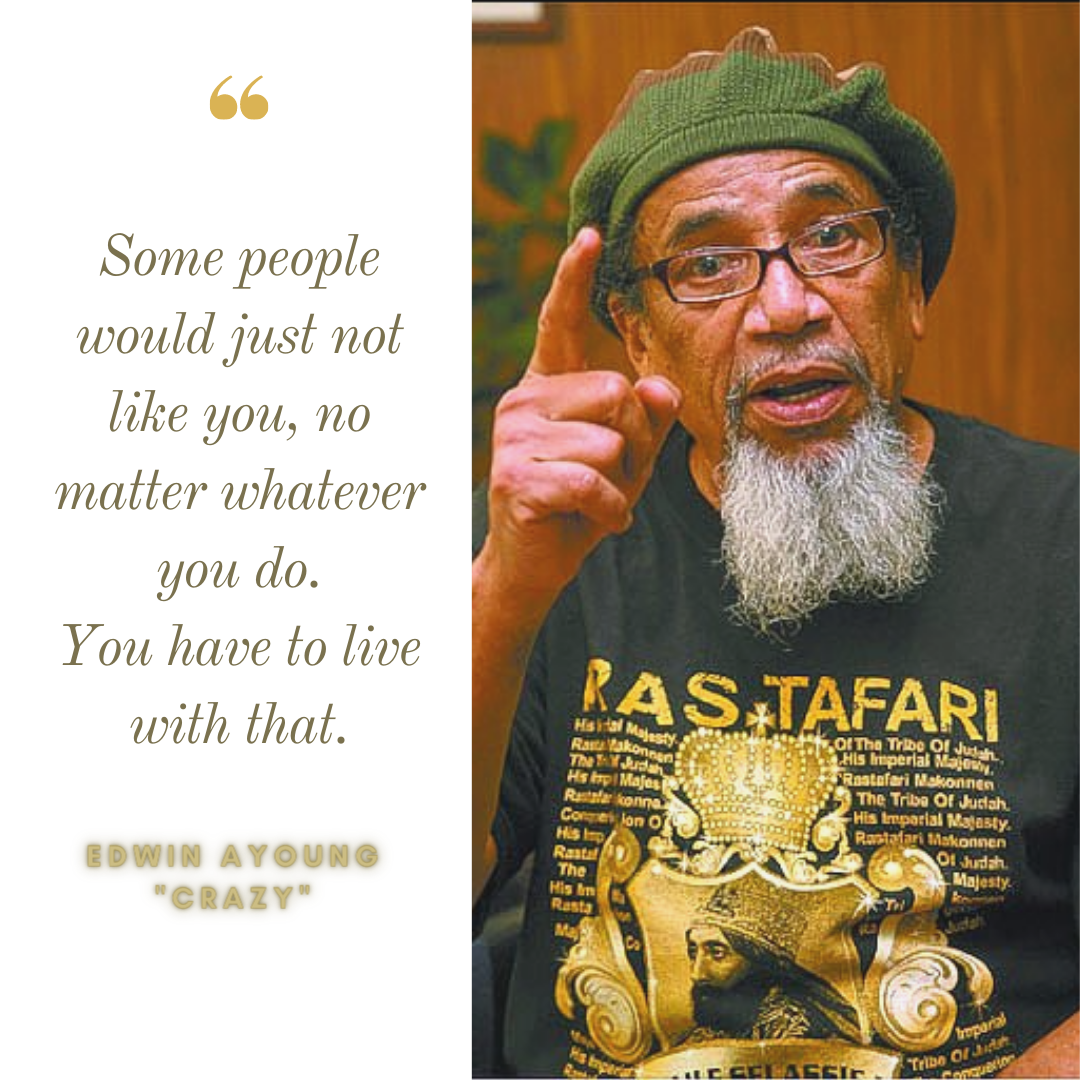 When I talk to young people who want to start singing in this business, I tell them not everybody would appreciate you, some people would just not like you, no matter whatever you do. You just have to live with that.
 You have to be honest and treat people with respect.
What I really appreciate is the reception that I get from young people until now and to see that I went through 5 decades in this business.
This is a tough business and you have new artists coming up all the time.
Another one would be when I started the Parang soca movement in 1978 with the song « Maria », it was a really good year, also with « Nani wine », I had a very good season too.
One of the popular icons of Trinidad is
"Merchant" his real name was Dennis Franklyn Williams.
I really liked his songs
"Rock it"
and
"Caribbean Connection".
This last song is about unifying the Caribbean as one.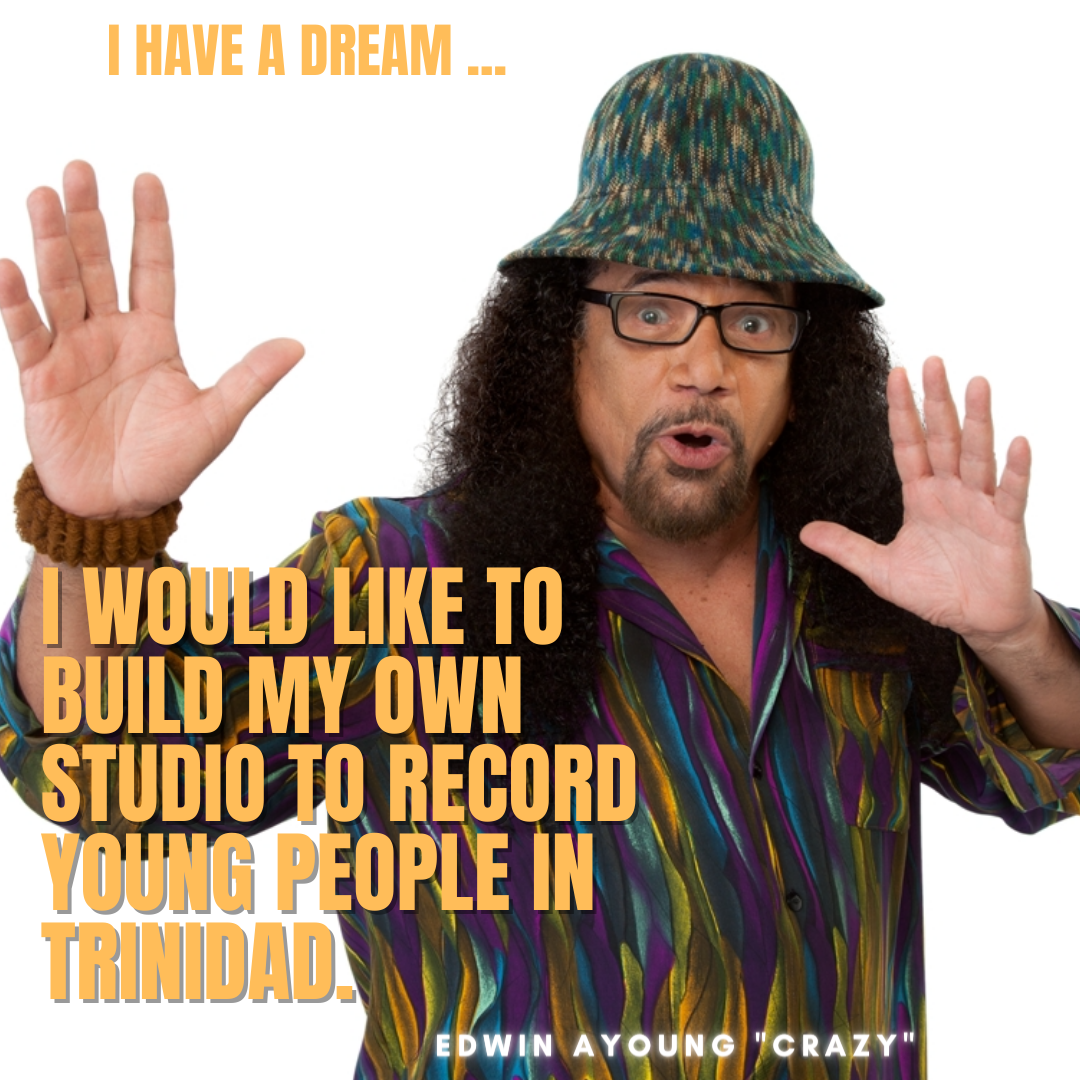 I would like to build my own studio to record young people in Trinidad.
There are many talented singers and they have no one to produce them. I really want to help young singers.
I believe if you do good, if you help, good things will come to you.
NEXT RICHÈS KARAYIB
Meeting on 02/03/2021
Sign up now to be informed!
PREVIOUSLY ON RICHÈS KARAYIB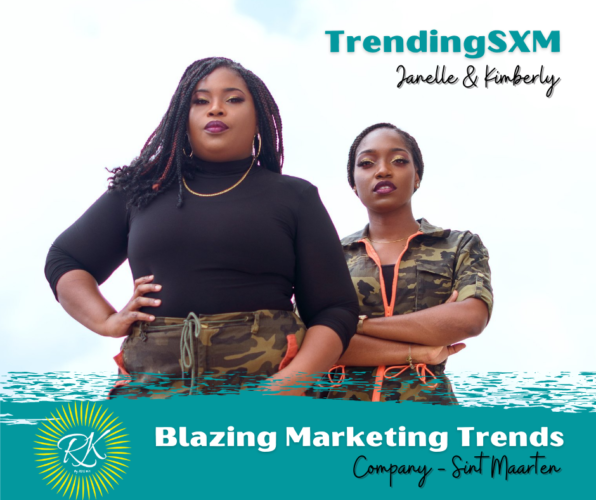 Richès Karayib introduces you to 2 dynamic businesswomen : Kimberly Meyers & Janelle Presentacion They own Trending SXM, a media marketing and production company located in Sint Maarten. Their goal Elevate the marketing of businesses and help them to achieve their...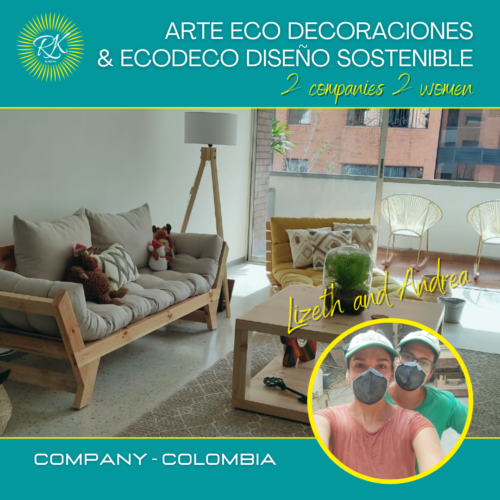 ARTE ECO DECORACIONES & ECODECO DISEÑO SOSTENIBLE Richès Karayib presents the story of two women, two ecological carpenters, Andrea Cortes and Lizeth Ospina who have created 2 companies Arte Eco Decoraciones and EcoDeco Diseño Sostenible. The companies,...