PRESENTATION
Richès Karayib introduces you René-Charles SUVELOR, better known as BENNY, is a photographer from Martinique.
This nickname was given to him at a young age by his neighbours and friends.
From the age of 15, his grimaces, mimics and jokes were eerily reminiscent of the British actor-comedian: Benny Hill.
As he says so well in Creole "man té ka fè an lo sik …. " (I was acting a lot)
Benny delivers us a true message of love, moreover his motto:
"Love life and life will love you."
What I can say about myself…
I am a simple person, I live simply, I love life, I love people, I love my country, I love my city, I love what I do, I love my job as a photographer.
I became interested very early in photography, from the age of 16 with the analog photography then the digital arrived, I took courses on the internet to be up to date and improve myself.
PHOTOGRAPHY IS A REAL PASSION MORE THAN A JOB.
I express myself mainly in portrait photos and news photos, and sometimes I take pictures of landscapes.
I really like black and white pictures, besides I still use film rolls.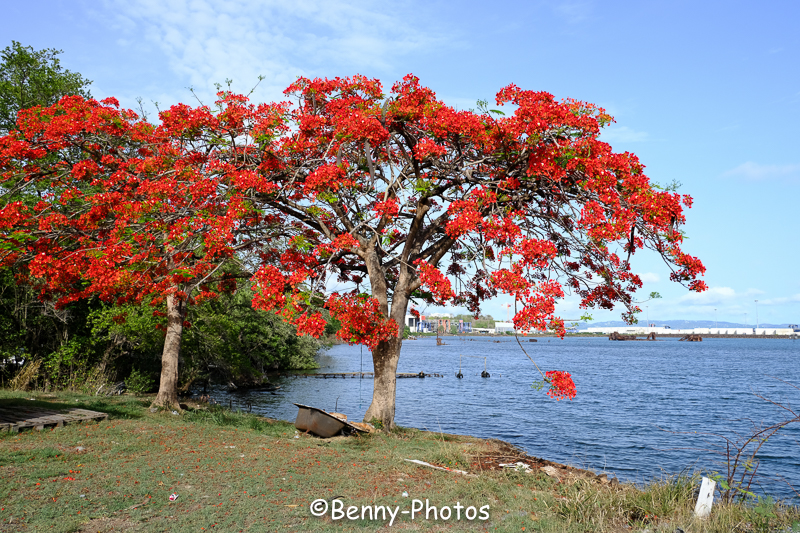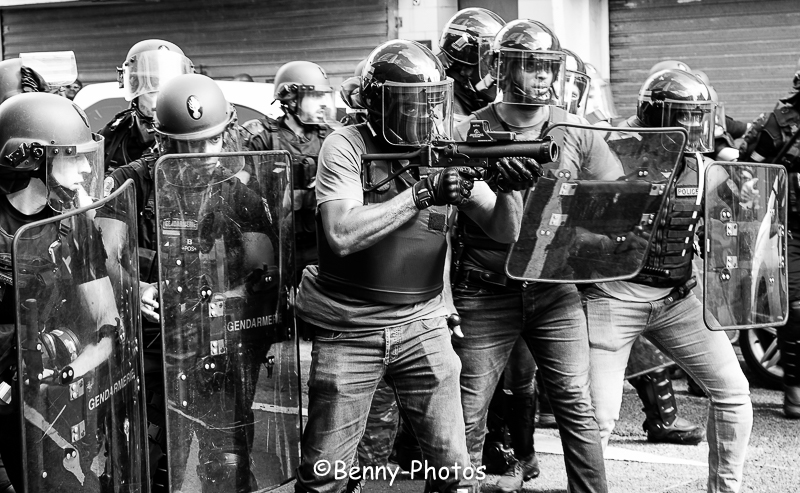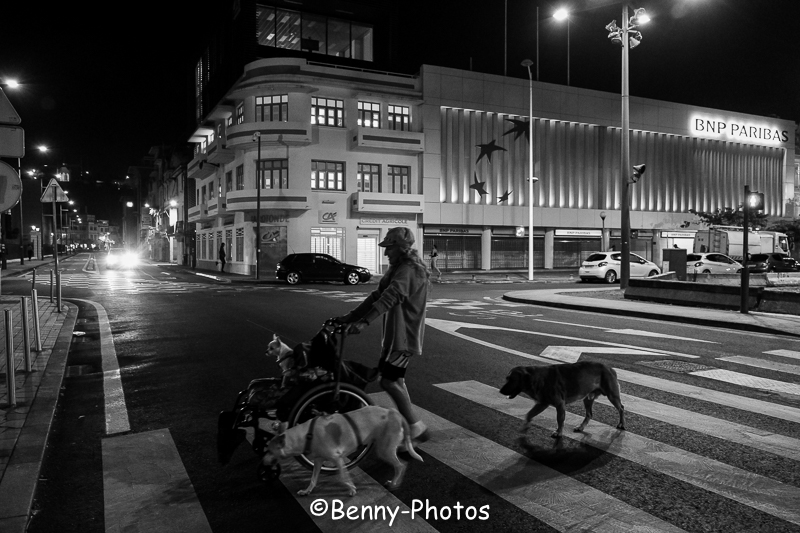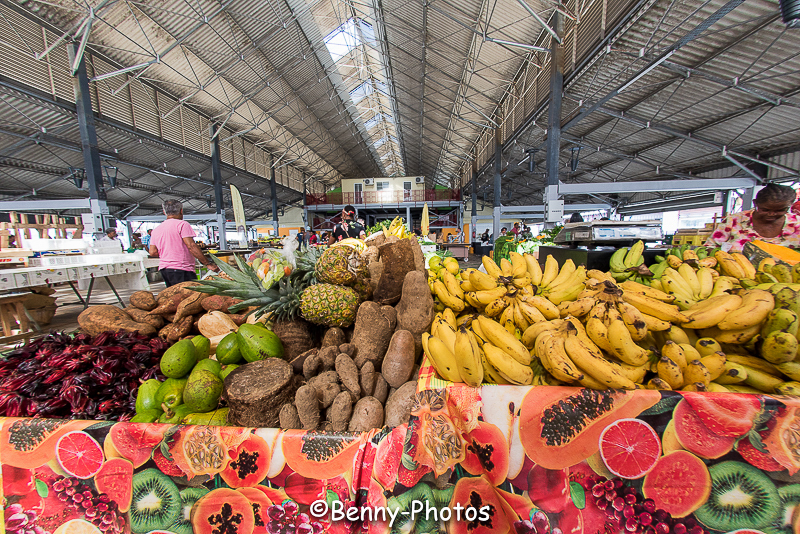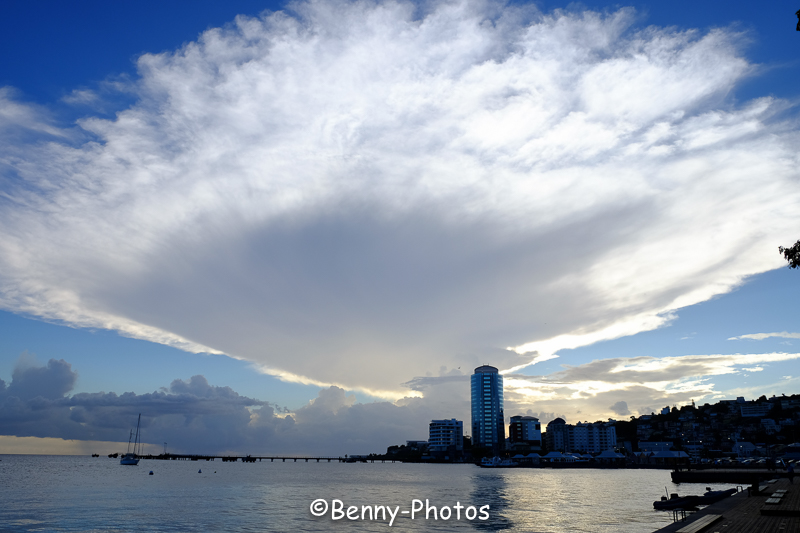 I have not always been in the photography business, I am above all a graduated chef from the hotel school of Martinique, I also got my cooking and pastry certification .
I am a self-taught comedian, I have also done theatre.
I played in a series "Sizan epi Jistin" (Suzanne and Justin), in short films and feature films such as "30° Color" by Lucien Jean-Baptiste and I also participated in video clips
For 18 years I was a radio host and I am still a host for one-off events.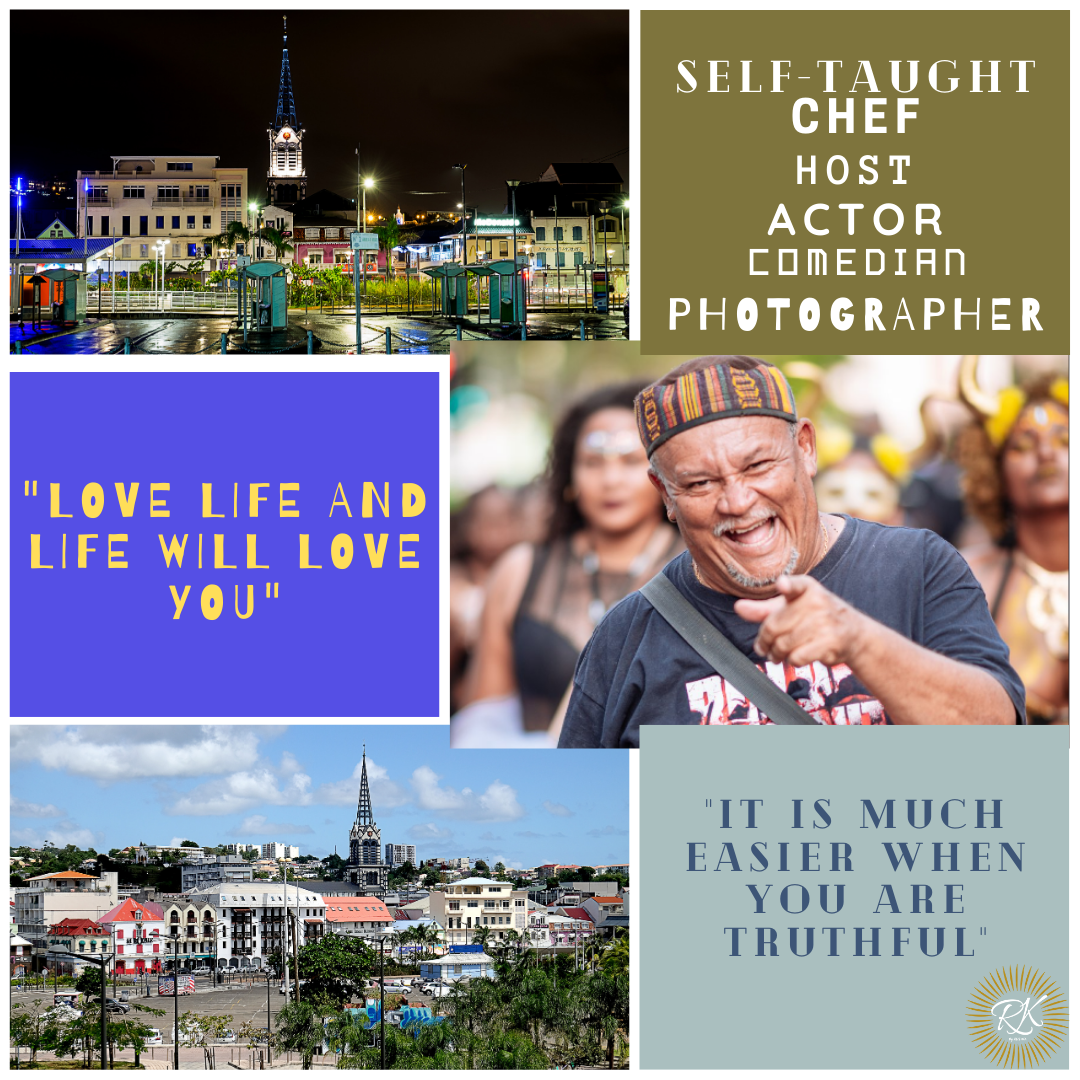 Primarily…..
I am part of an association, the Maison Martiniquaise de la Photographie (the Martinican House of Photography), which has been created by Henri Vigana. When he died, we wanted to pay tribute to him and made a collective exhibition on the gates of the town hall of Fort-de-France.
And then this one…
In 2018, I did an exhibition of giant photos (2m x 1.5m) for the opening of the Fort-de-France festival at the Aimé Césaire Cultural Park,and one of my best achievements was exhibited:
A picture of Aimé Césaire and Pierre Aliker at the Dillon stadium who contemplates the horizon in the same posture.
They are 2 men that I had the joy and the honor to photograph them individually:
Aimé Césaire at his office, at the old town hall during his last years and Pierre Aliker, I took photos of him on each of his birthdays from his 100th to his 107th.
It's a special photo, there is something that really emerges from these 2 Great Men that I respect enormously.
I am also very proud of the photo of Aimé Césaire which is at the airport.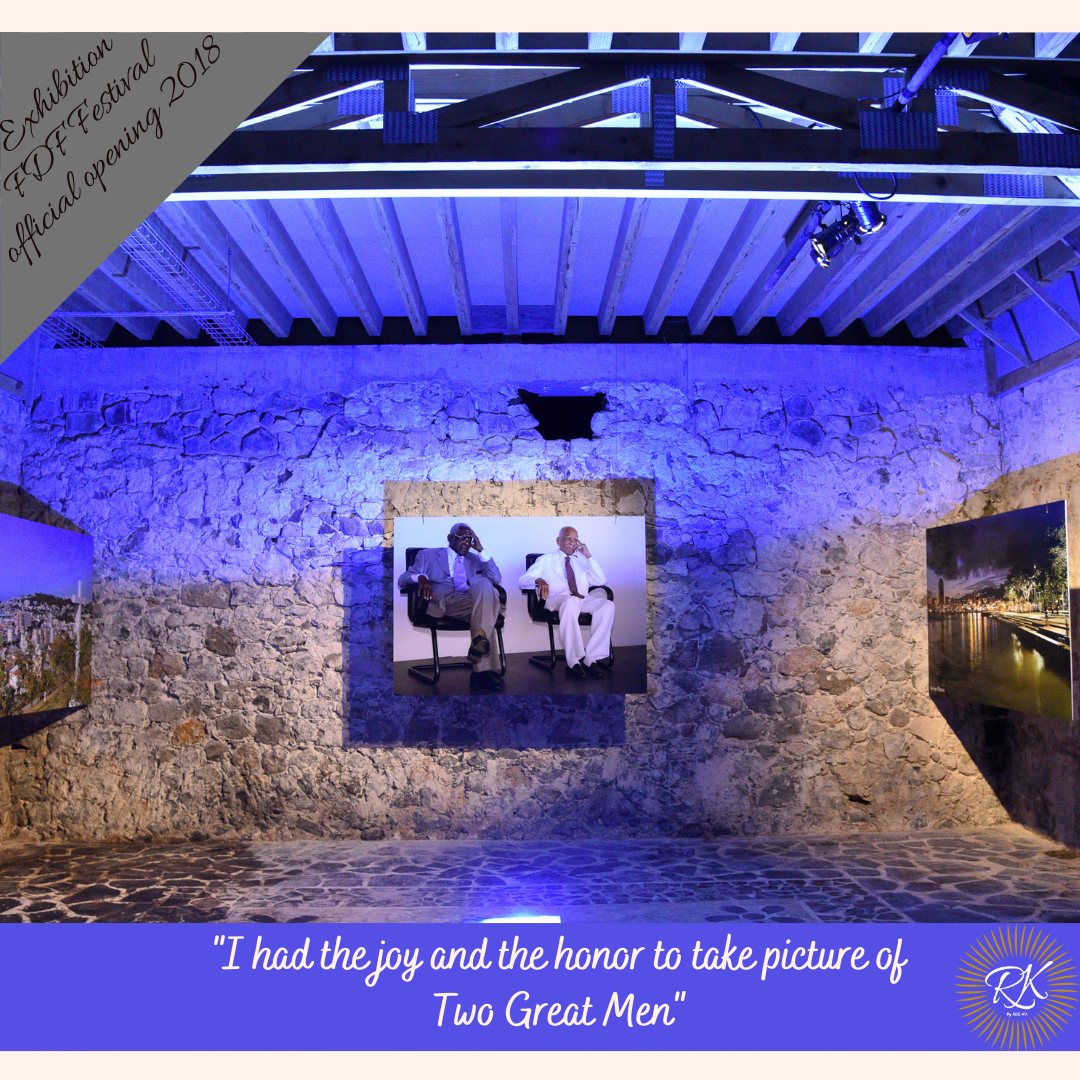 2009…
It has been a unique moment in Martinique, with a great mobilization of people of all ages to fight against high cost of living.
Even if the result has not been conclusive because cost of living is even higher, the lesson of this episode is that we can mobilize ourselves for a good cause if we really want to.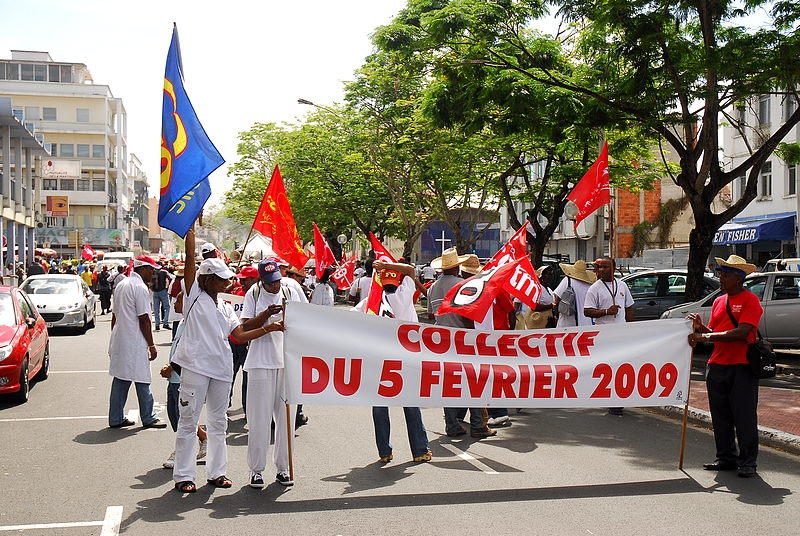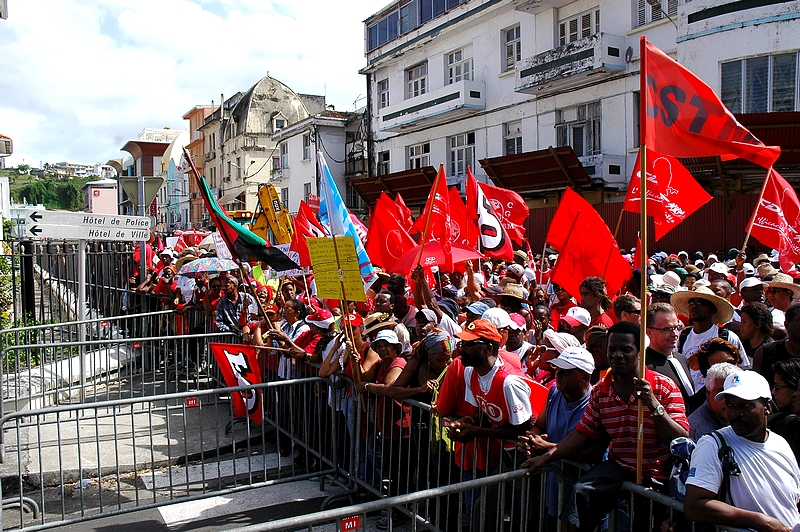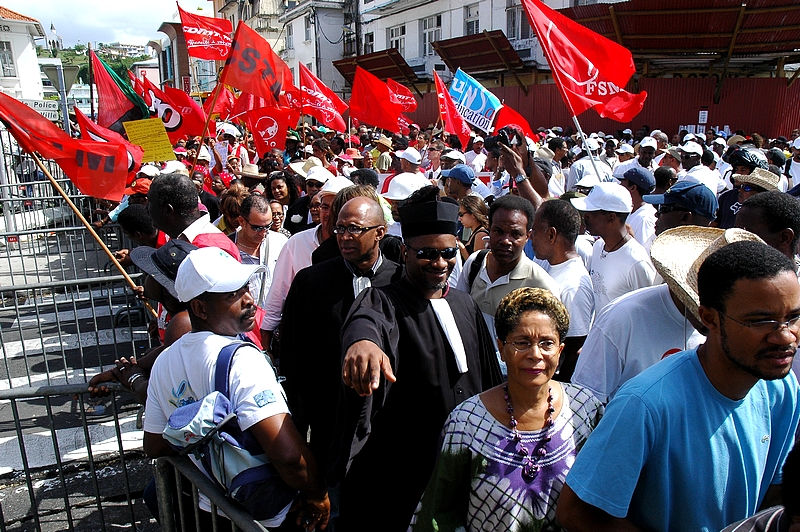 And this year 2020…
I must confess that this epidemic that invades the whole world has profoundly impressed me, it is clear that life is not simple and that everyone can be touched.
The lesson here is that anything can happen and that one is not safe anywhere.
Henri Vigana
I loved that particular view that he had, he loved to photograph water very much.
Philippe BOURGADE
He has a good eye, a good view, he works a lot on photos of water and black and white photos.
Rio Le Château
He is passionate about photography and he is very professional.
As I have to restrict myself in number, I will only talk about these 3 photographers who inspire me ….
But there are many more…
First…..
One of my dreams would be to do an exhibition on Haiti, go to Haiti, visit the country and do portraits of Haitians.
I am fascinated by this country that has suffered so much and despite everything the population continues to smile, to work hard and keep faith in life.
It is the first island that achieve independence and it pays a very high price in terms of politics.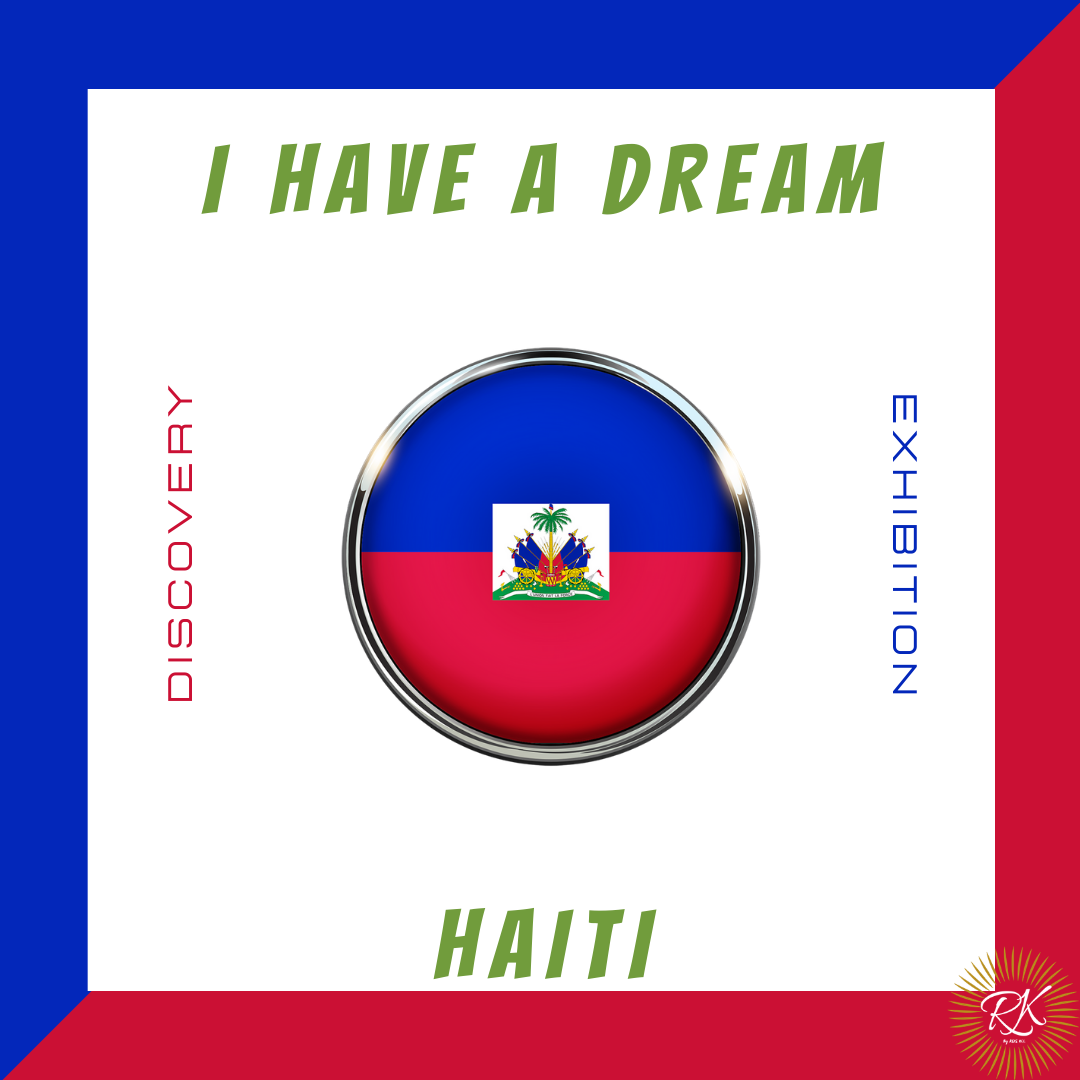 Also…
I would like the Martinican people to be more united as before, when we used to help each other, as neighbours.
My dream would be for all local political parties to stand together and work together to move the country forward instead of making political "gossip"…. But hey… I don't believe it!
And finally…
On the Caribbean scene, we should share more culturally, sportingly, politically with the other islands.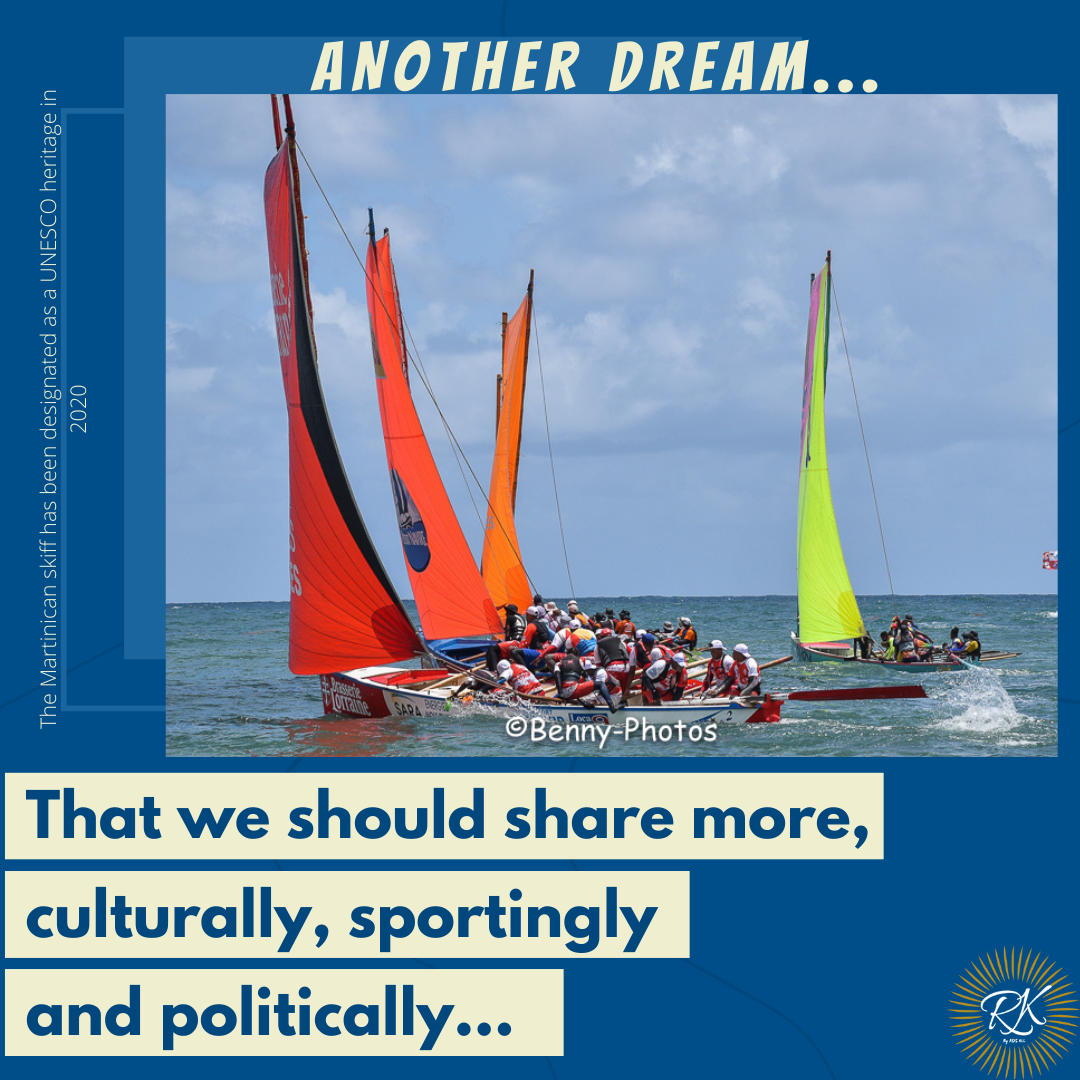 All this could be summed up in 2 words
MUCH LOVE…
and yes, we need more love in the country…
NEXT RICHÈS KARAYIB
Meeting on 05/01/2021
Sign up now to be informed!