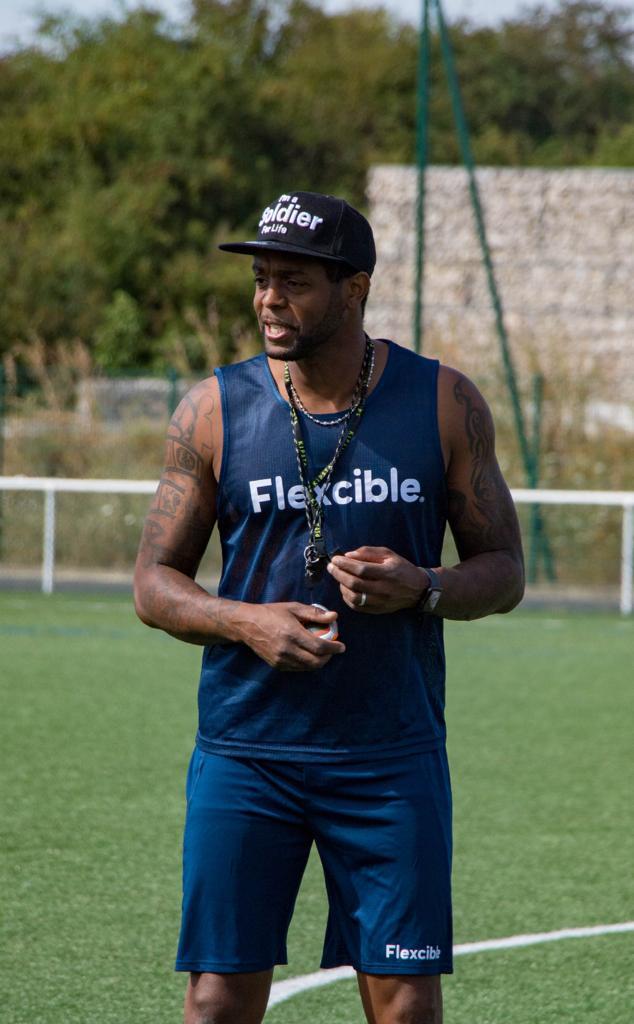 Richès Karayib introduces you to Frédéric Piquionne, a former professional footballer from Martinique.
Married and father of 4 children, one of his main qualities is patience, he is generous and calm. These leadership qualities and his passion for football led him to create RPC SPORT AGENCY with his partner, his vocation is to identify and assist the young person in his professional career.
Frédéric tells us about his journey.
I have always wanted to play football.
Now, was it my dream to become a professional?
I really started to consider it from the moment I joined Paris FC, a prestigious club.
When I was 17 years old, I was already playing in the senior team and I was hoping to play in the first team at Paris FC (which is the third division of the national league compared to League 1).
Then I went back to Martinique for two years and honestly, I had put aside my professional football career, my goal was to be in Martinique and to be one of the best players in Martinique.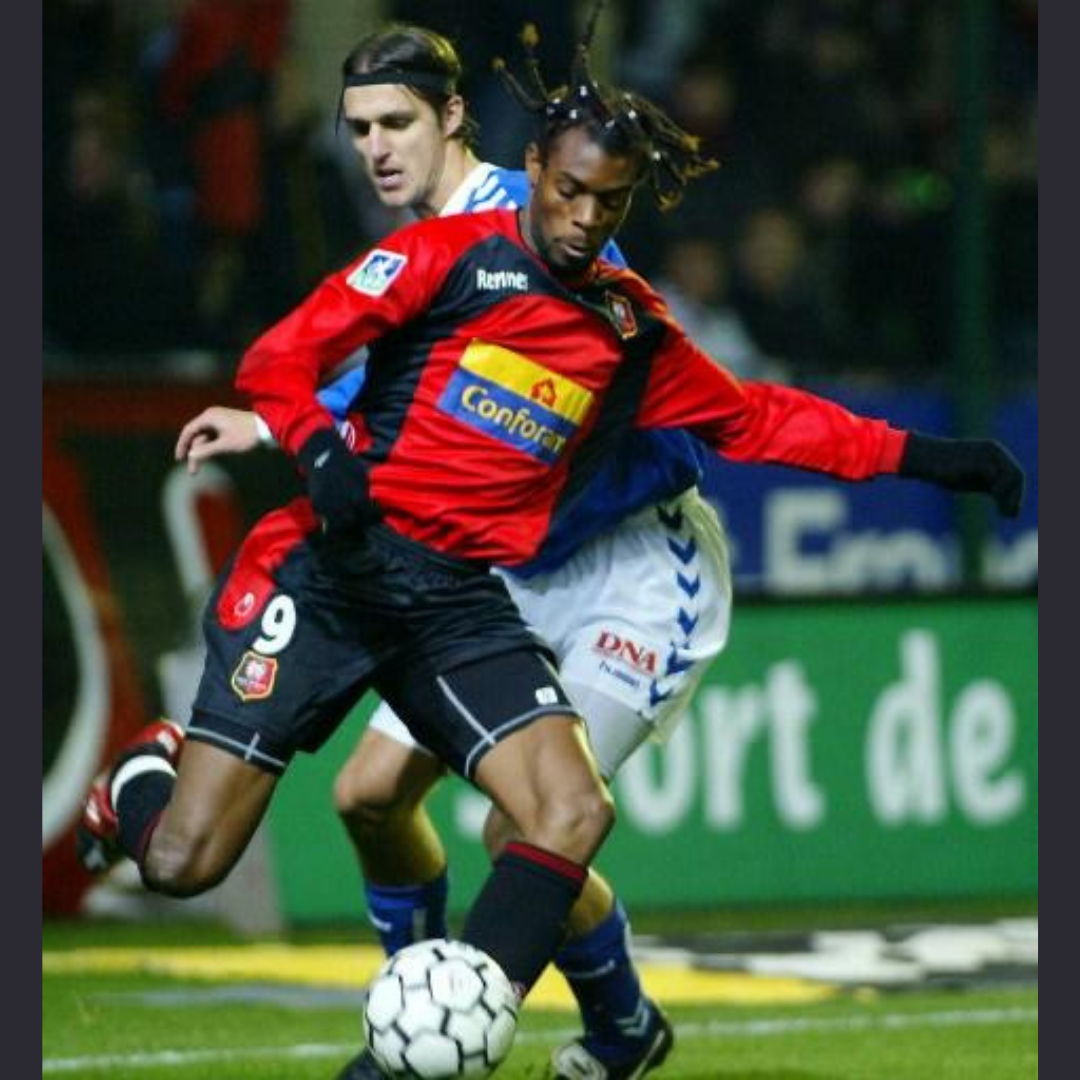 I did my first season in Diamant where I met Jules Eustache, my coach at the time, who played a decisive role in my career.
Indeed, the following season while I played in another club on the island, the Golden Star, he decided to help me and he did everything so that I could make a try in League 2 at Nîmes Olympique.
I went to Nimes and the try has been conclusive!!
The first season in Nimes went great… finally, I had six months of acclimatization and then after, the last six months were good, if not very good.
Then I signed up in Ligue 1 with Rennes and from there it all took off in 2001.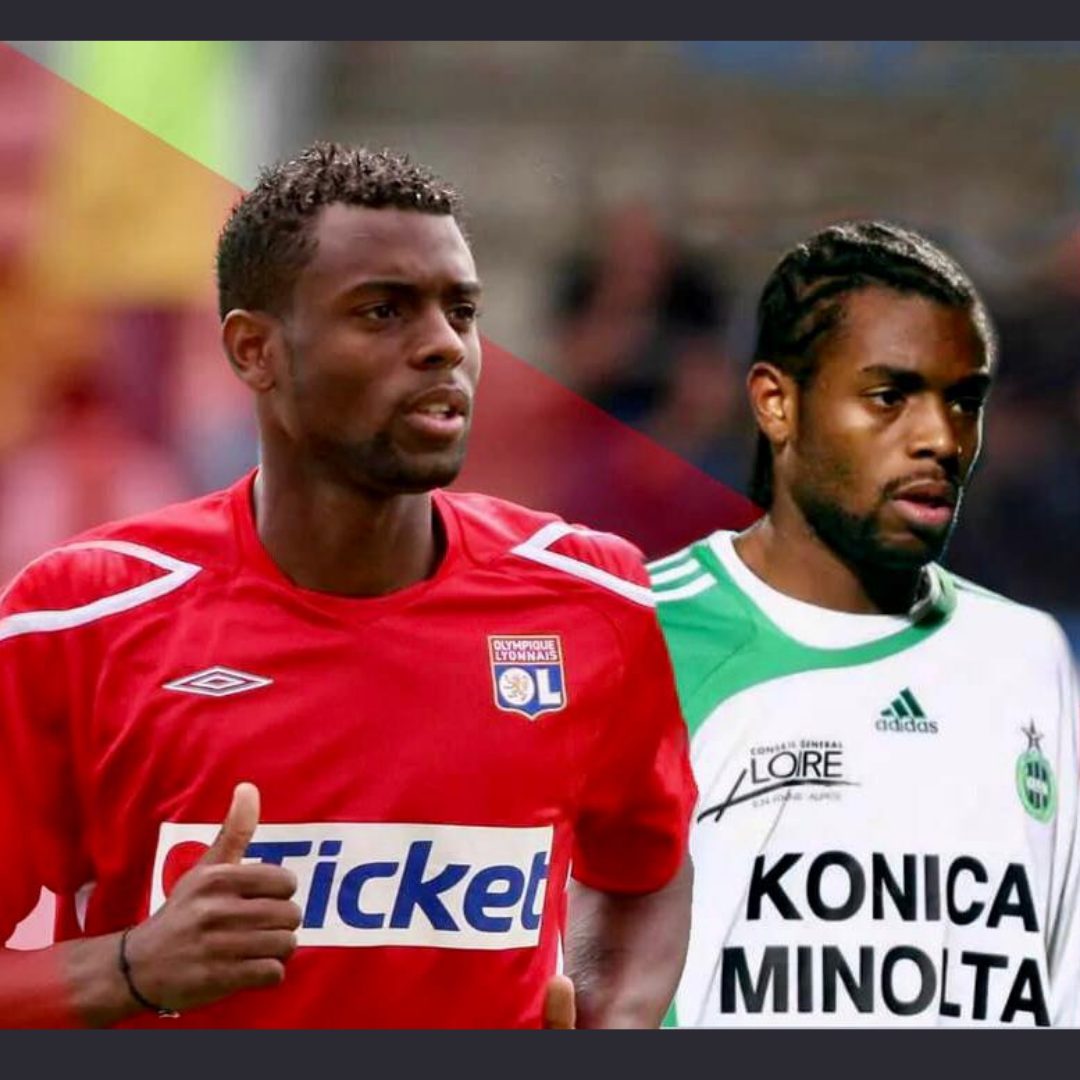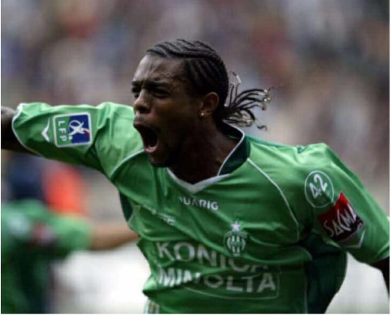 The best period with AS St-Etienne crowned with a selection in the French team.
Departure abroad at Portsmouth FC. The English championship is the best in the world, I really liked the intensity, the commitment, the matches and all the meetings with the stars of the football world, you meet there the greatest.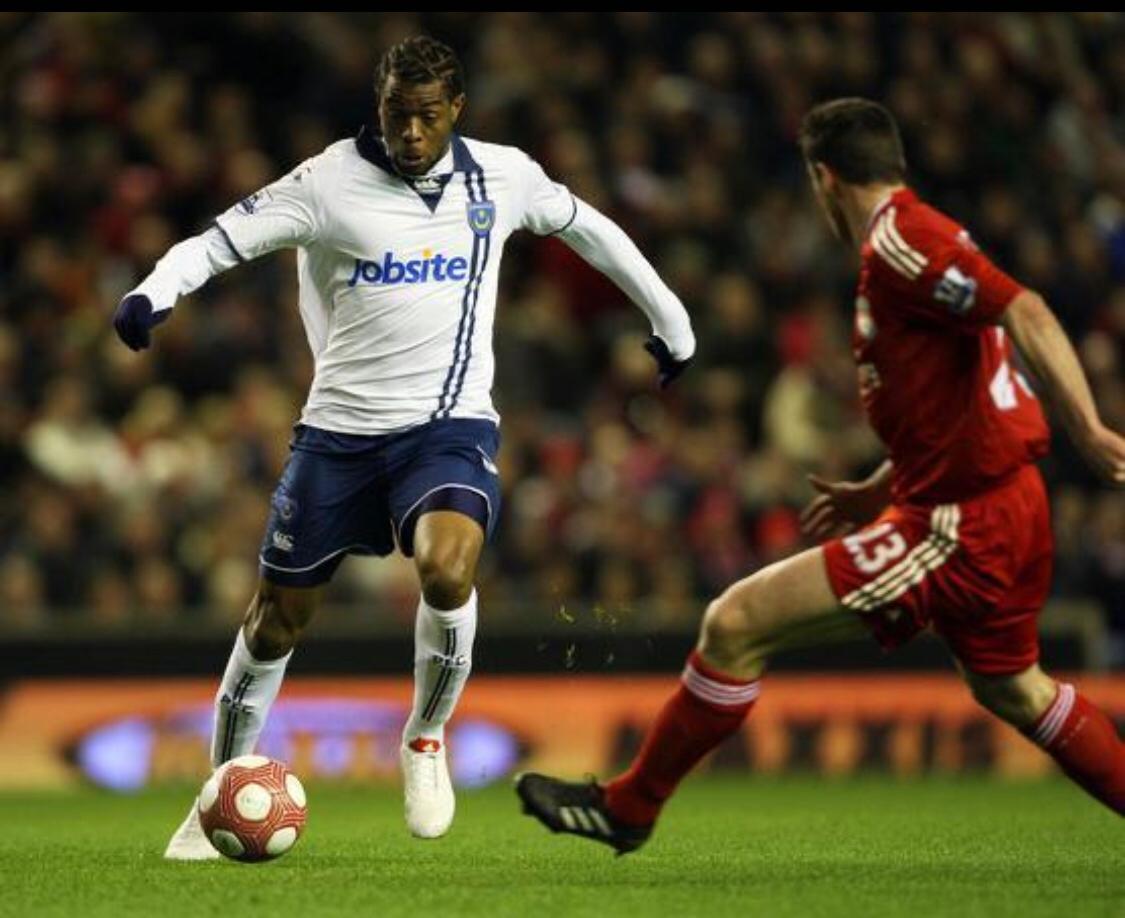 And superstition… let's talk about it !!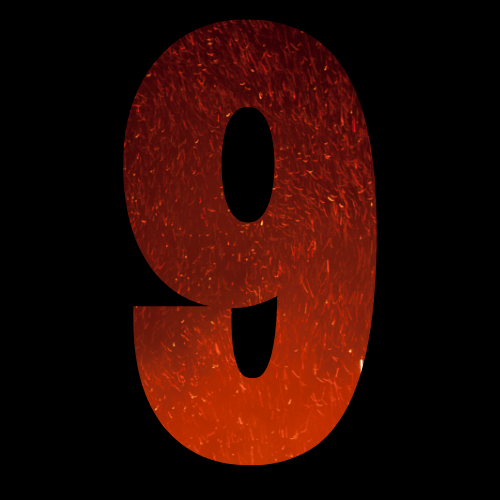 I play a semi-final in England against Tottenham, I wore the number 9 and I scored the goal of 1-0 for my team in the 99th minute …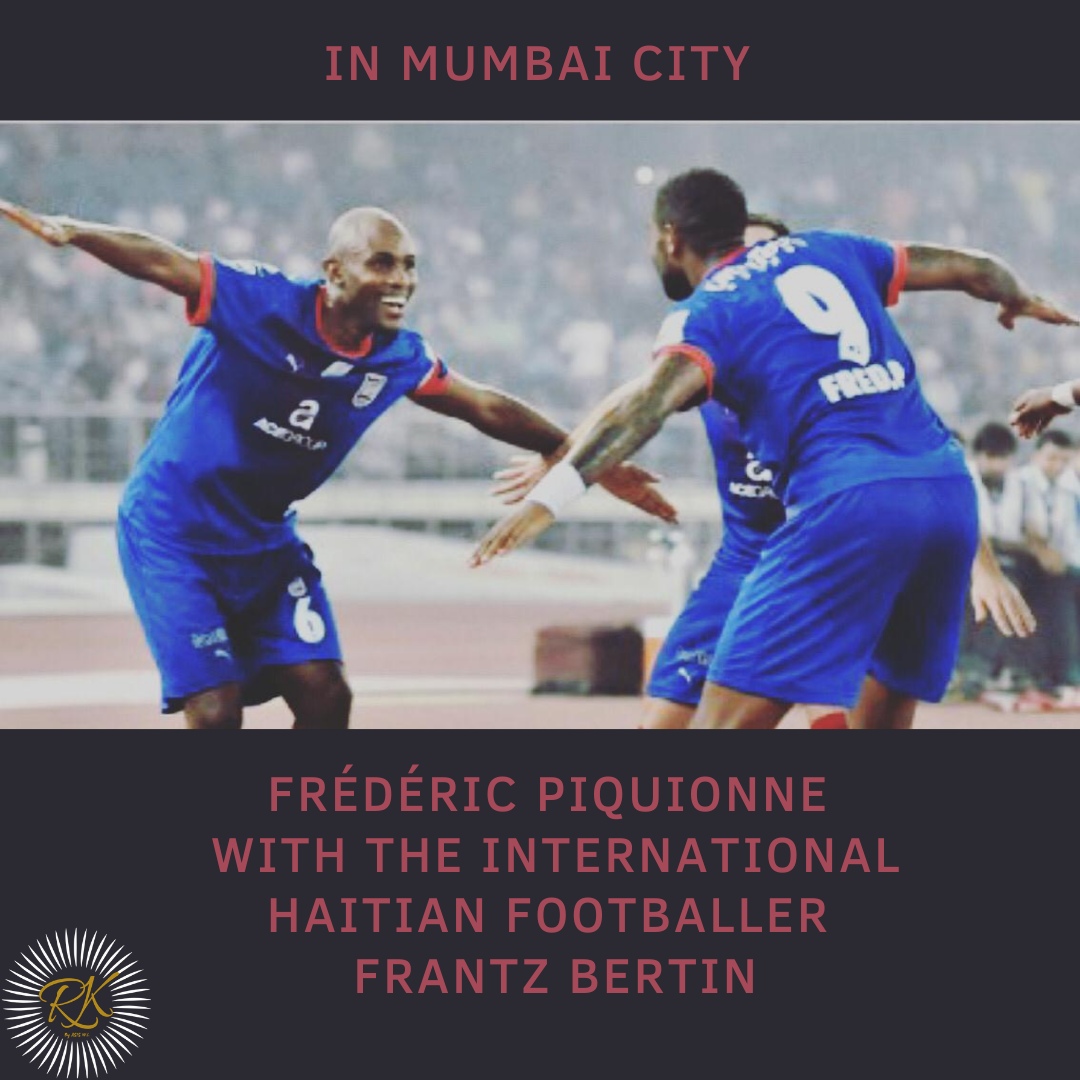 In 16-year career, of course, there are "difficult times." After, everything is relative when you make a good living it's hard to complain, but yes, there are difficult moments.
Already, when I arrived in Nîmes, the first 6 months were quite complicated, I was all alone and had to adapt. I would have liked to have been much more surrounded at that time.
Even though I had family in Paris, but it wasn't easy.
And during my professional career too, we always want to be a good player, a performer and when things go wrong, it's depressing.
I've had tough matches, benches, yes I had some tough times in my career.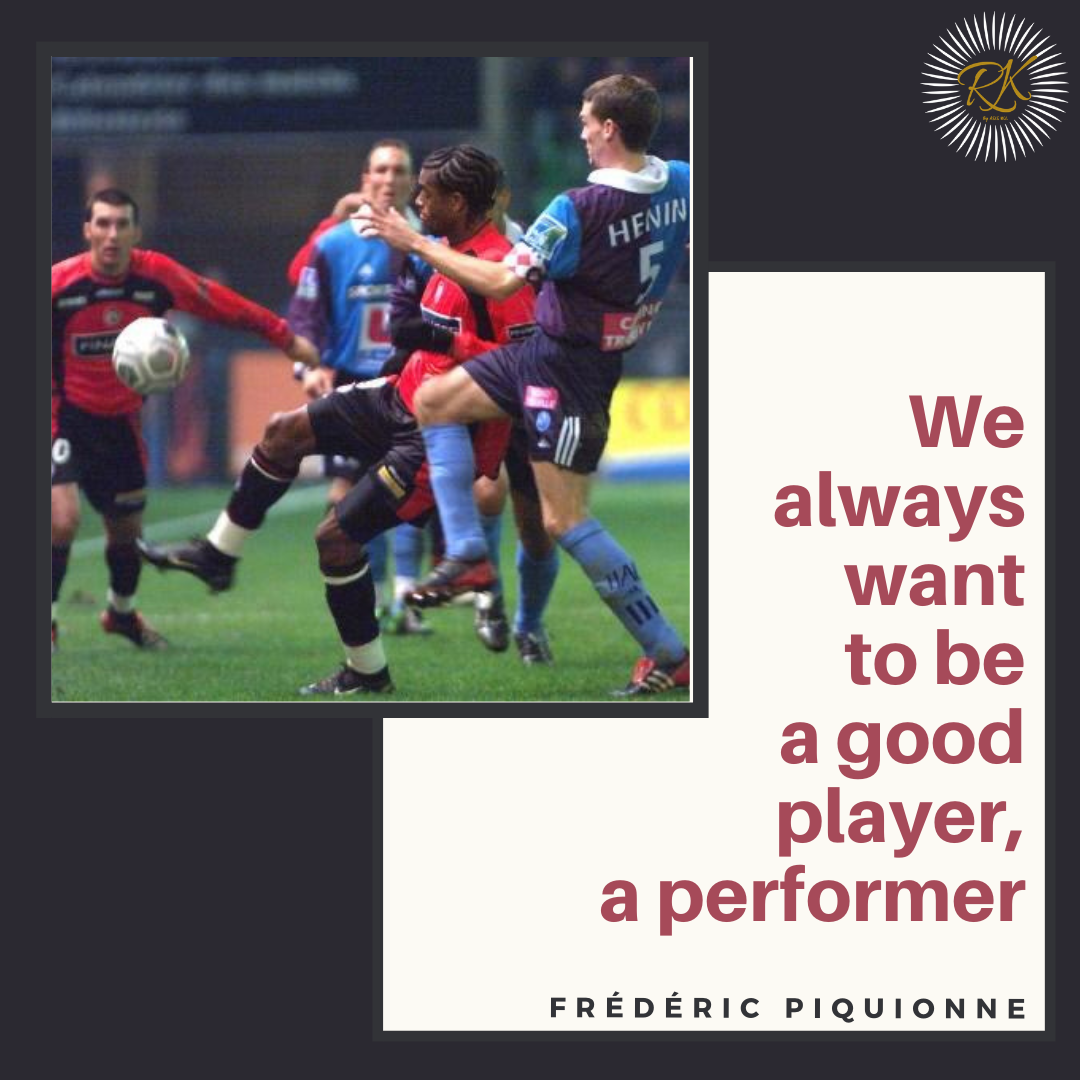 When I went to England, I didn't speak a word of English, finally…. I knew how to say "good morning", I took a little time but as soon as I could have a telephone conversation I thought it's okay you are bilingual.
Overall there are ups and downs but I knock on wood there are still more highs than lows.
MY SOURCES OF INSPIRATION
The first one who has inspired us all by his struggles and his commitment to the black cause is Aimé Césaire, he has brought us wisdom.
At the sporting level, there are too many athletes today.
I will not be able to mention one in particular because, in the end, we realize that there have been a lot of Caribbean athletes who have represented France.
If I say Thierry Henri after I will say Nicolas Anelka, after Sylvain Wiltord after Florent Malouda, there are also basketball players ….
There are really too many of them.
They are all my models….
In '98 when France won the World Cup, there was Thierry Henri, in addition to Nicolas Anelka who was layed off just before going to the World Cup and I was in Martinique, at the holiday time when there was a lot of football cup matches…
And what is amazing is that 10 years later, I play with them in the French team, initially, I was not at all destined to be with them.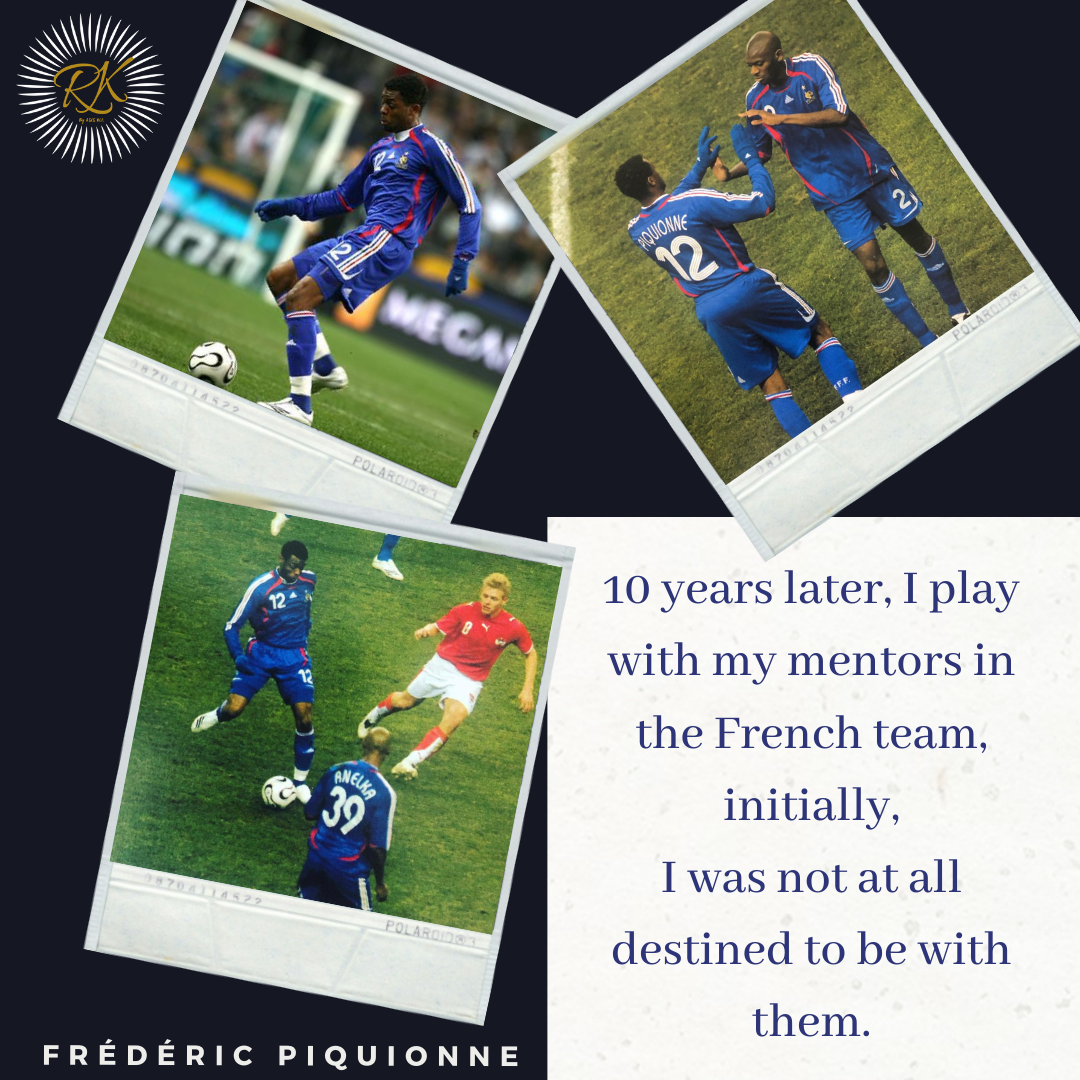 AND TODAY, THE CONVERSION….
Since October 2019 with my partner Ruper Romaric, we decided to create RPC SPORT AGENCY.
We support young people in their high-level sports careers.
As a former professional footballer I bring my expertise, my contacts and my partner, creator of the FLEXCIBLE brand, is in charge of marketing and events.
We have a partnership with Joaquim Batica of BC AGENCY, an agent who is licensed to the French Football Federation. He is very skillful and also works a lot on the CONCACAF area (Confederation of North, Central America and Caribbean Association Football).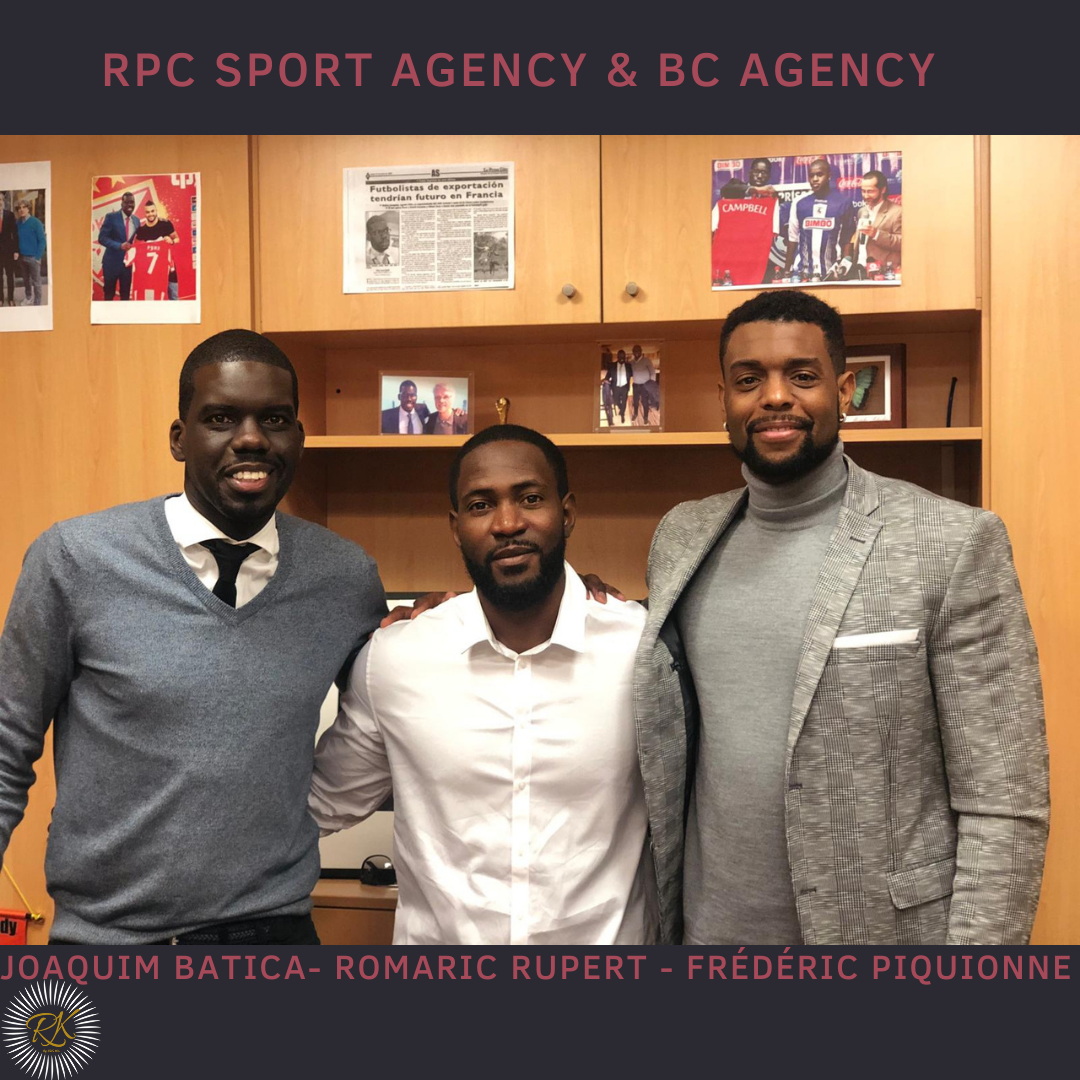 We can say that we are speculating, in concrete terms, we try to have an expert eye on young player from the age of 13-14, at that time there is no guarantee that the player becomes professional.
Today we will invest time, money, we will invest a lot of things and the return on investment will only be if the young sign as a professional.
This means that for 5 years, from 13 to 18 years old, you have a kid that you have to guide, you have to follow, you have to go to the games with him, you have to sleep on the spot because sometimes you can't go back home right away.
The worst thing that can happen is that a young person you have coached since he was 13 to the age of 18 years old, tells you that he no longer wants to work with you.
And that's very, very hard to swallow. We don't know what the future will hold.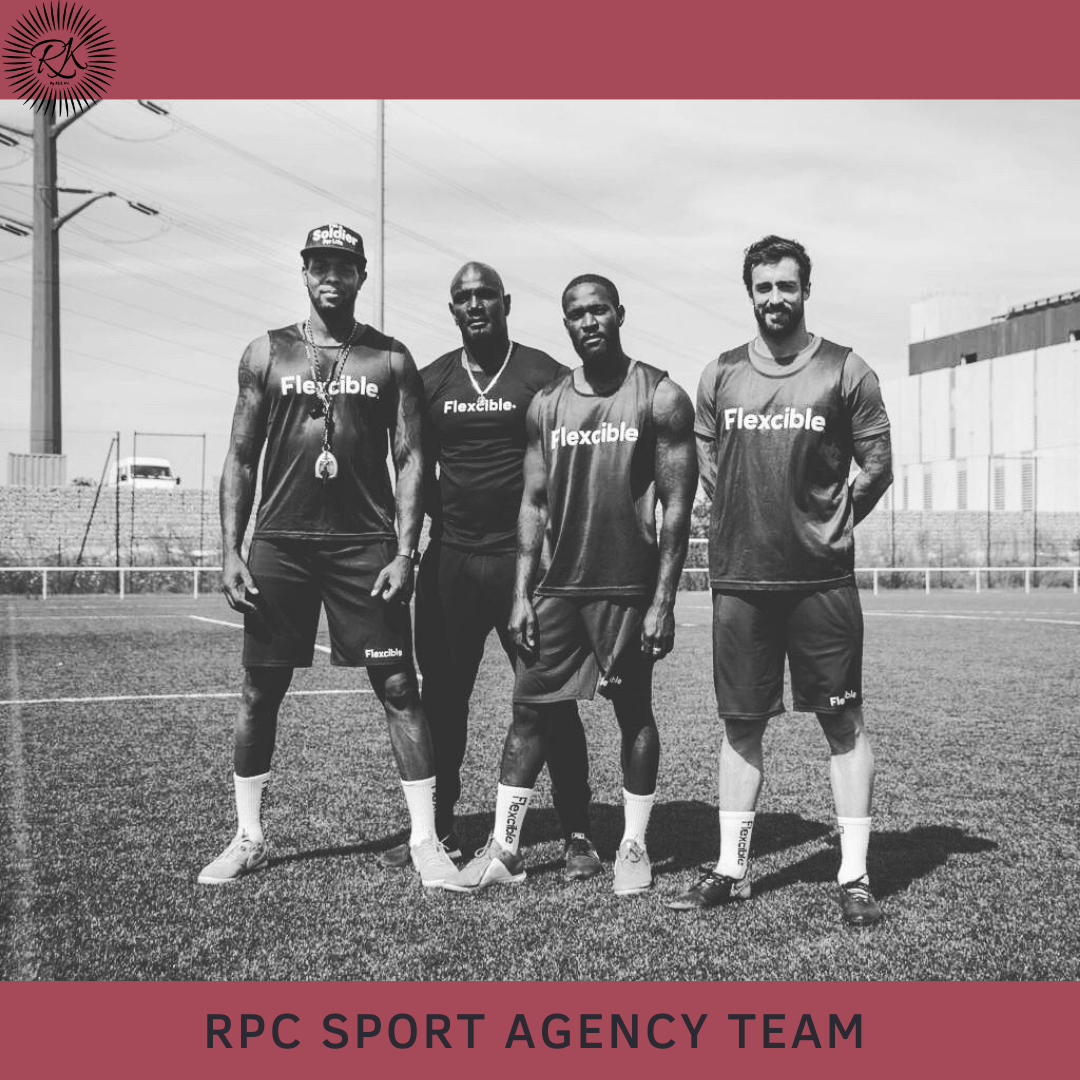 Our goal is really to open doors for them on the professional football world.
I experienced it for 16 years, then I obtained coaching diplomas and I want to share my visibility, my experience, my contacts from the football world both at the level of France and abroad since I played with Swiss, English, Spanish, Italians, I also played in the USA.
We want to give them the opportunity to sign with a professional club, we push, we provide assistance and advice. We do everything we can to make the young players become professional, but if it's not the case, it doesn't matter, at least we'll have given him a chance and especially the tools to become a man.
Education is very important for us, he must have his baccalaureate, work well in school, be a responsible and honest person, we have to trust him….
But, yes, we hope they all sign up as professional.
Despite the pandemic, we selected 3 young people to go for trials.
A martinican striker, a Guyanese defender who left for Reims and a Guyanese goalkeeper who went to Montpellier, all were immersed in a training centre.
Unfortunately they have not been retained but this is only temporarily postponed as we continue to follow them and wait for the green light to send them back.
We have an exceptional breeding ground in the Greater Caribbean, we must continue to build it.
And above all, that the football and sport coaches continue to train themselves as much as possible to take our young people to the top level.
So of course, some will succeed and others will not, but in any case, the goal is to allow them to have this connection that can bring them to the France to fulfill their dream.
A dream that can only be realized with an education, a supportive family environment and exemplary behaviour.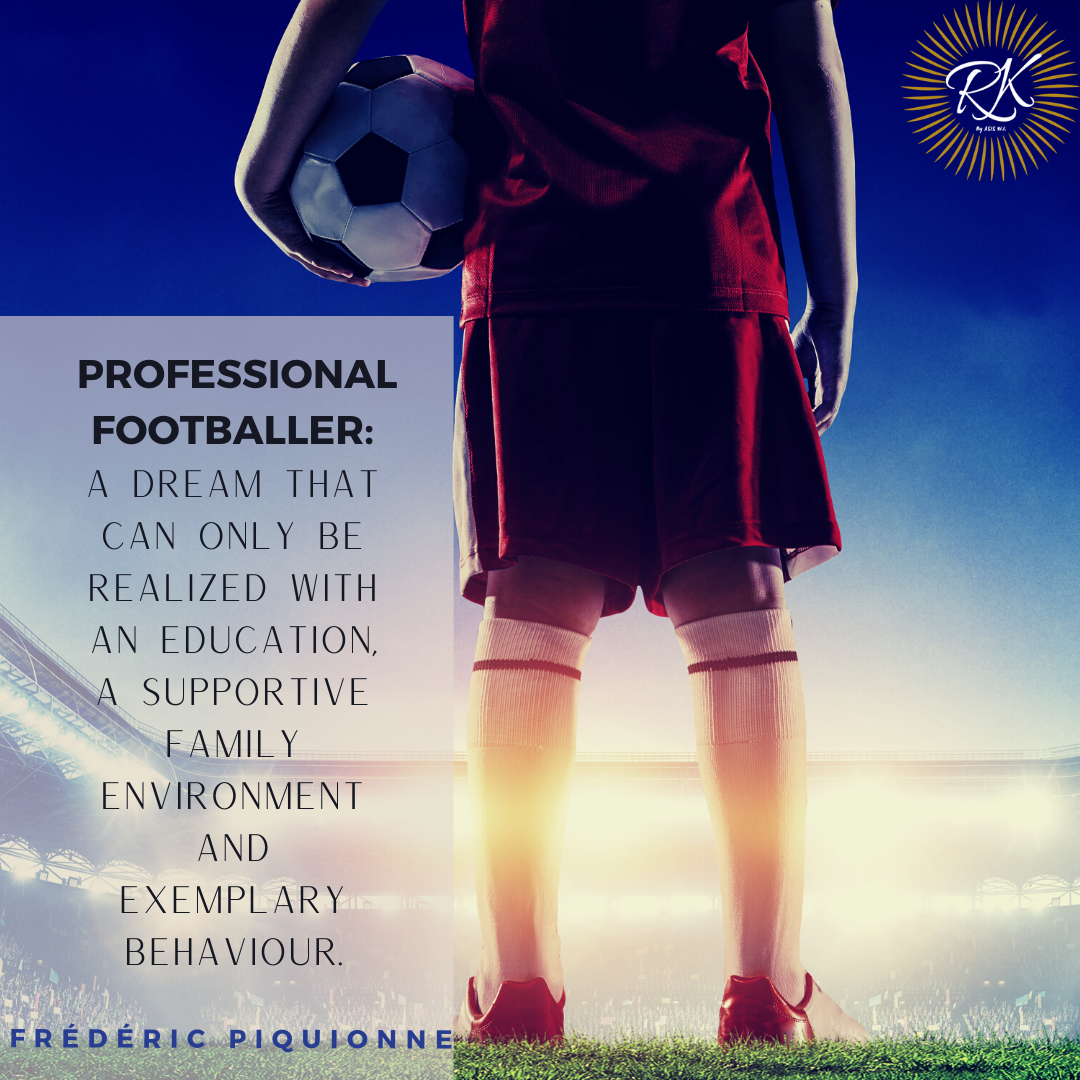 My associate speaks Spanish, English, Italian and I speak English so it is clearly conceivable that the RPC SPORT AGENCY will spread over the Greater Caribbean.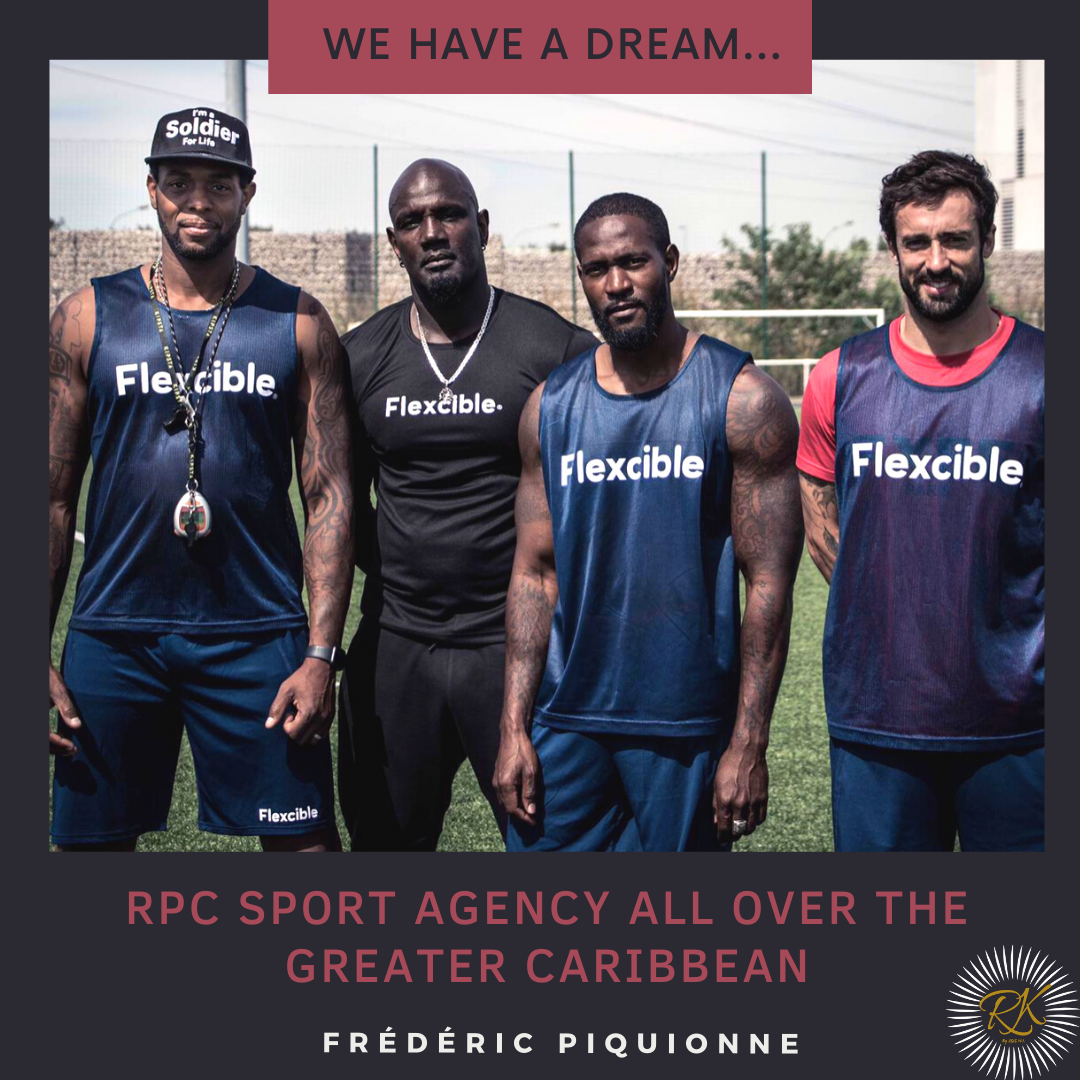 NEXT RICHÈS KARAYIB
Meeting on 26/01/2021
Sign up now to be informed!
PREVIOUSLY ON RICHÈS KARAYIB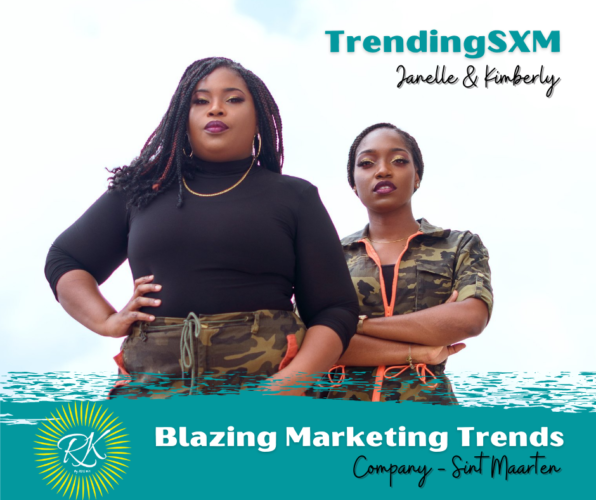 Richès Karayib introduces you to 2 dynamic businesswomen : Kimberly Meyers & Janelle Presentacion They own Trending SXM, a media marketing and production company located in Sint Maarten. Their goal Elevate the marketing of businesses and help them to achieve their...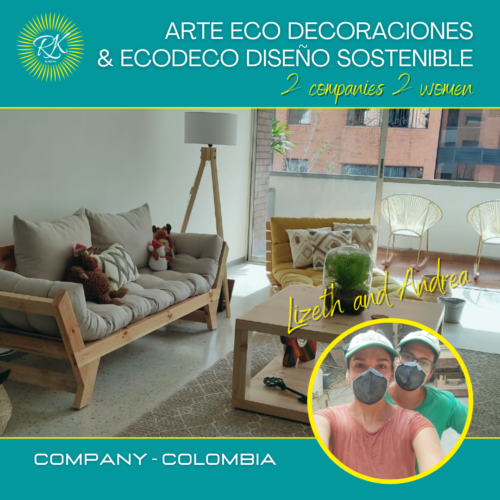 ARTE ECO DECORACIONES & ECODECO DISEÑO SOSTENIBLE Richès Karayib presents the story of two women, two ecological carpenters, Andrea Cortes and Lizeth Ospina who have created 2 companies Arte Eco Decoraciones and EcoDeco Diseño Sostenible. The companies,...