Richès Karayib introduces you to Marie-Lyne Psyché-Salpetrier. There is a real love story between this Martinican womanand carnival that has been passed down from generation to generation.
President of the Association for Research and Traditions (A.R.T.) that conducts historical research on Carnival, its origin and that of the emblematic characters.
School teacher , Plastic Arts' academic educational advisor, teacher trainer, Marie-Lyne shares with us her passion and knowledge about Carnival.
A FEW WORDS ABOUT THE ASSOCIATION "RECHERCHES & TRADITIONS"
The association was founded by George Louis-regis Psyche, Marie-Lyne Psyche-Salpetrier's mother.
Their mission
Research and promote popular traditions of Martinique.
Highlight Martinique's culture and traditions through carnival
Their goal
Martinican heritage safeguard.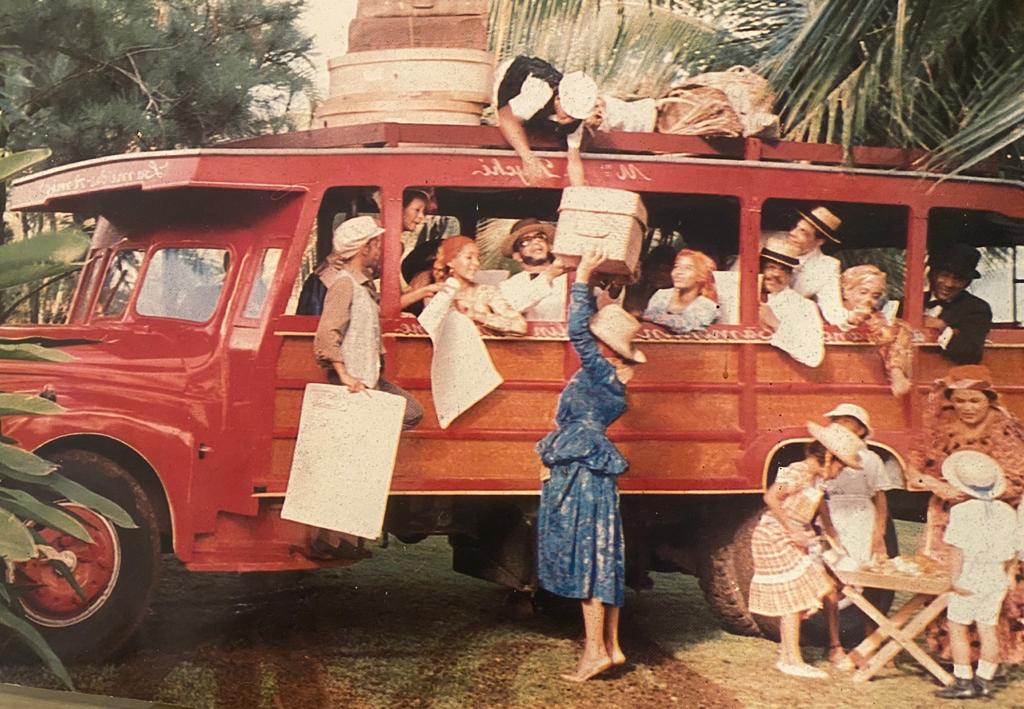 Carnival 1987 - Taxi Country: life reconstitution scenes of early 20th century.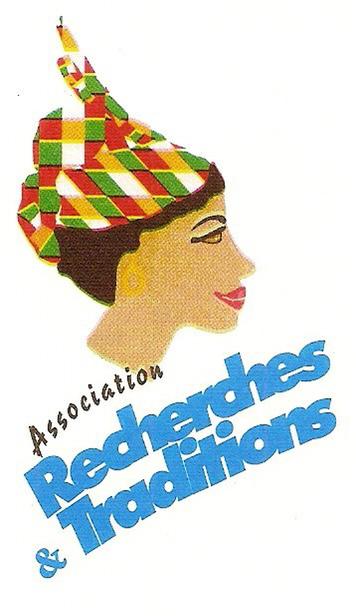 Martinique and Caribbean carnivals have their roots in our history. It is the image of our people, the result of a complex and varied melting pot.
A polysyncretic carnival just like we are.
Even if its origin comes from the occupation of Martinique by Governor Duparquet at the beginning of the 17th century, with the masquerade of Marie Duparquet that she brought back from the court of France.
After their deportation, the enslaved Africans were able to associate with the masquerade from near, as domestic servants and from far.
Carnival could then become a place of hidden expression for forbidden beliefs and rituals.
They were hidden there in order to placate the deities, spirituality, knowledge, languages, music, dances and ritual masks. Through Carnival, they have bequeathed us part of our ancestral African heritage.
This was the illusion, because in the eyes of the settlers, it was a simple masquerade, people who seemed only to have fun singing and dancing.
Rite of passage, power of colors (red and black, white, yellow), codification of the processions, power and symbolism of the Mas gave at the end of 18th century Djab Wouj (Red devil) and others "Maryàn Lapofig" who are directly rooted in these ancestral rituals and carry all this sacred charge through the masks and what they represent.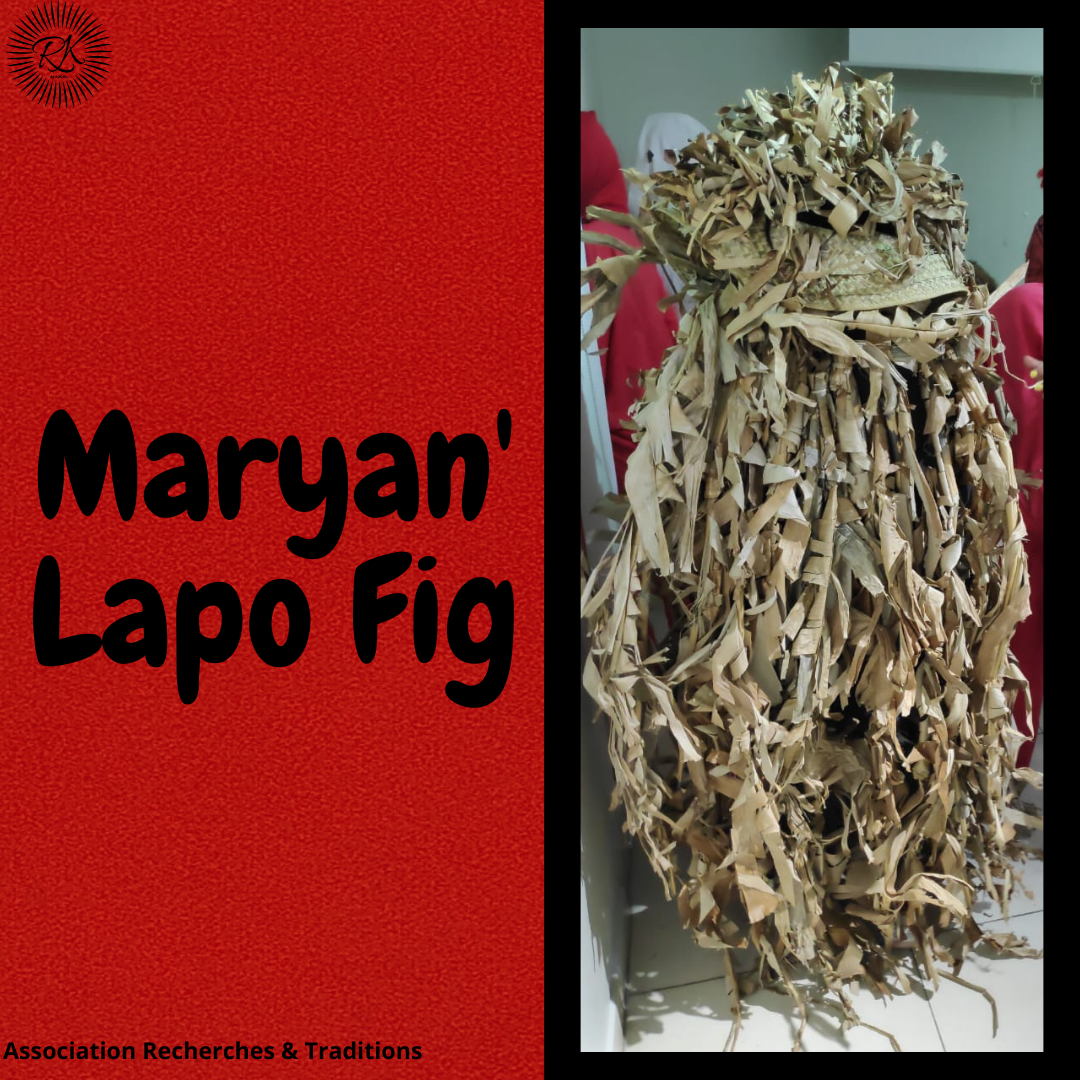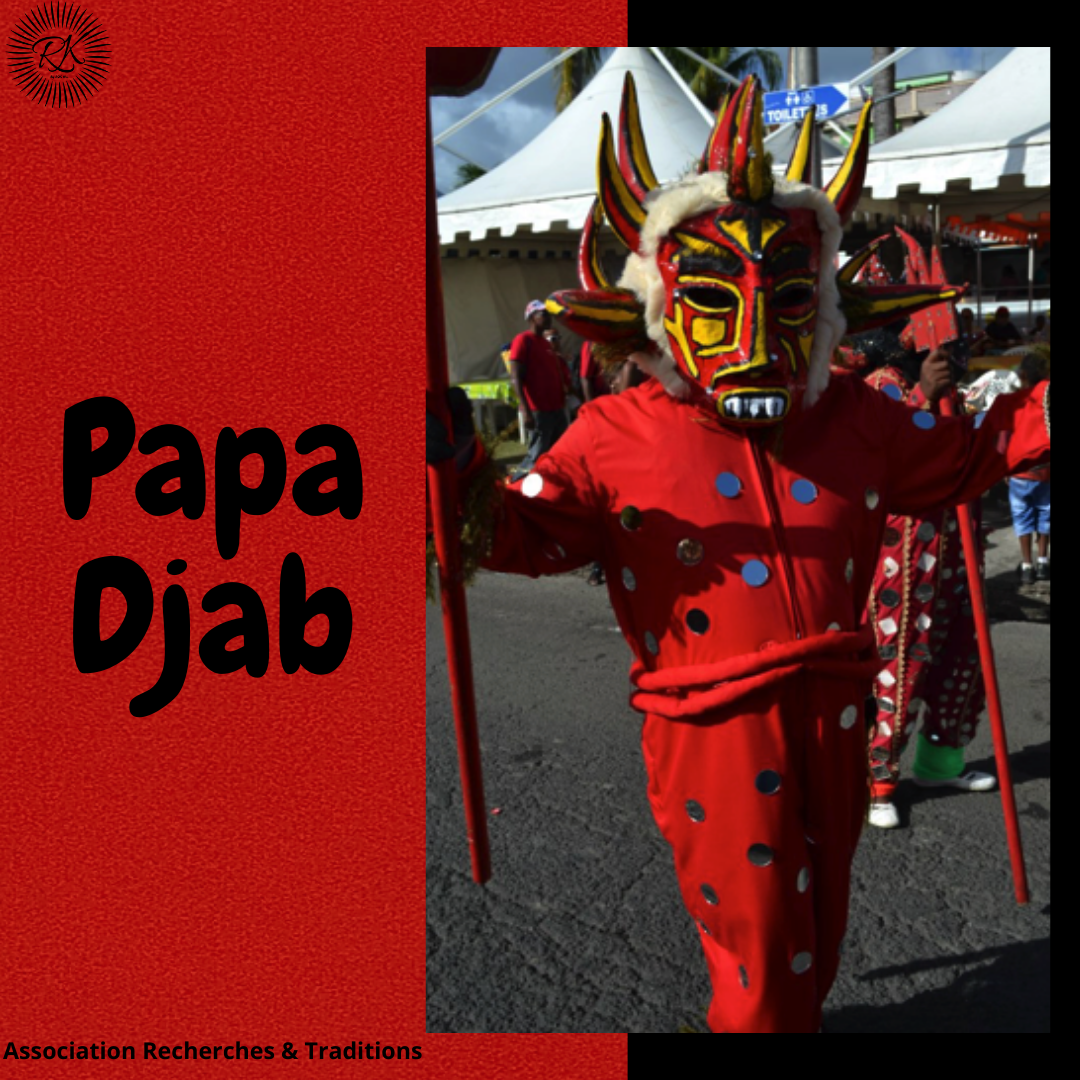 If our Carnival is also the first of the Caribbean and the Americas, it is an African, European heritage – with the original medieval carnival, and it is also a part of Kalinago heritage through the interpretation of the body, the expression of the beauty, the explosion of colors, the festivity and the celebration of any event.
The notions of rhythms specific to each carnival character and each carnival reveler, the movements tha we know, which are our "vidés" (Mas) that unfold and which are the expression of a huge popular joy.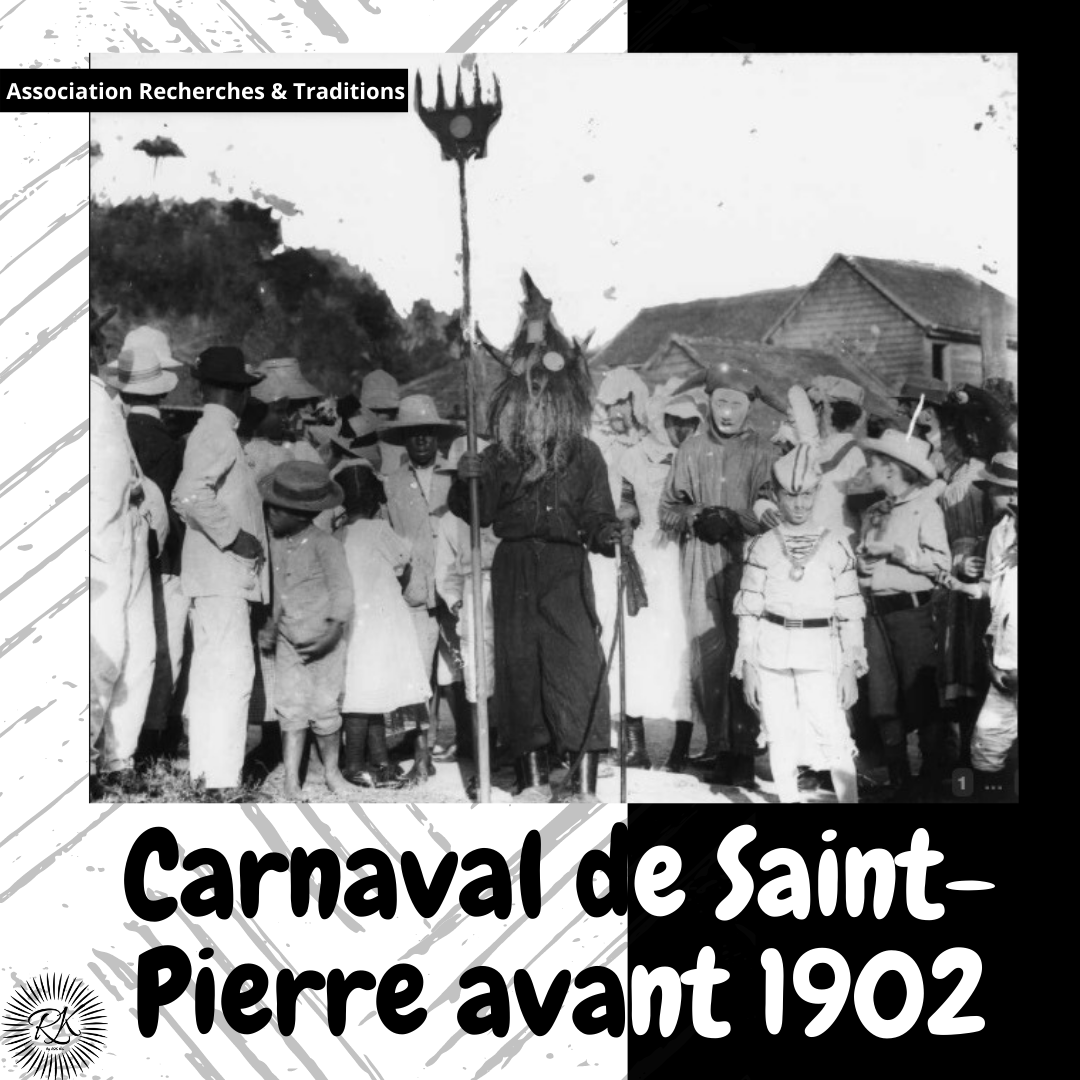 ST. PIERRE'S CARNIVAL BEFORE 1902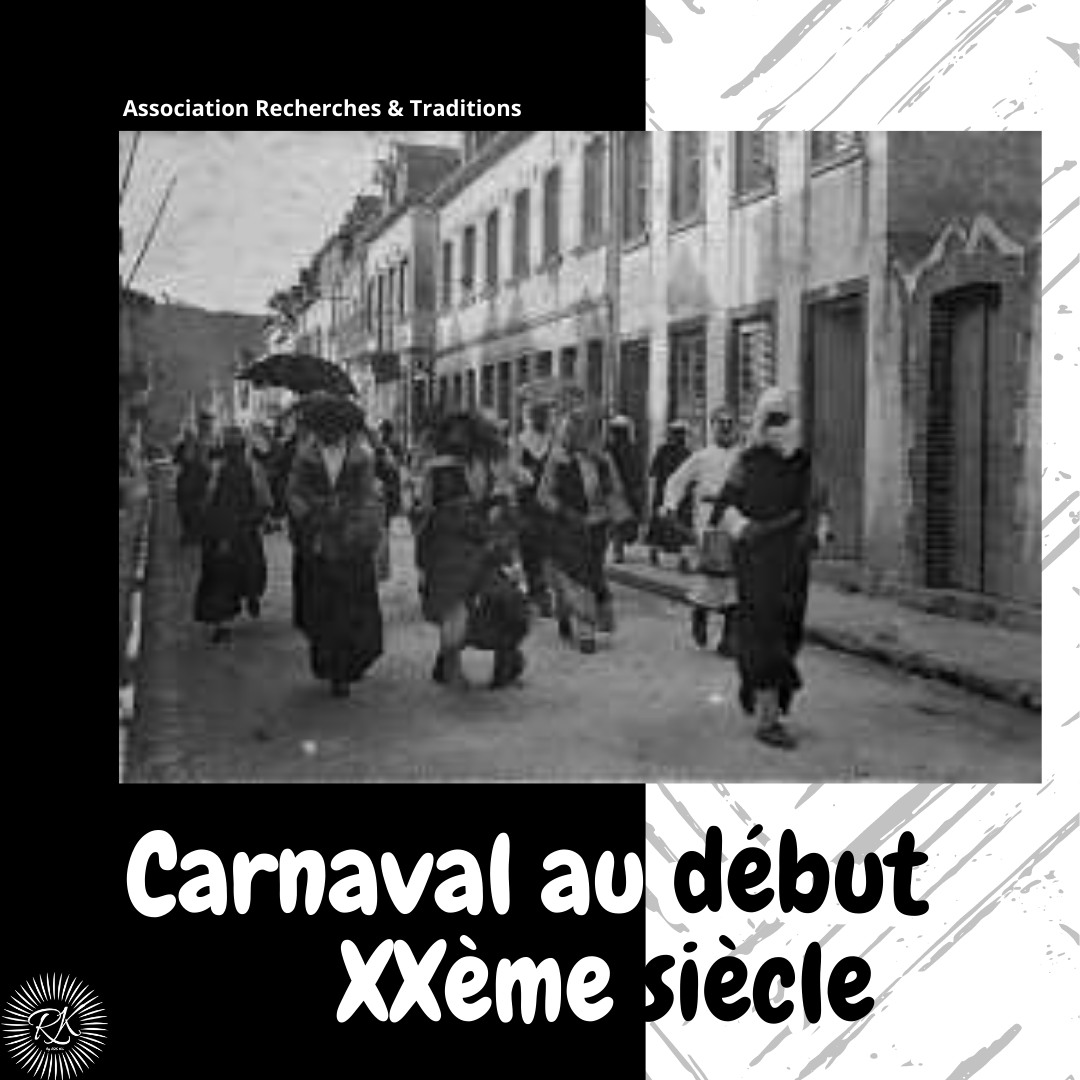 CARNIVAL AT THE TURN OF 20th CENTURY
Our "vidés" (Mas), come from the convoys and slave societies that lasted from the 17th to the 19th centuries, was forbidden several times when their number and message became too dangerous in the eyes of the settlers of the time.
Anyway, our Carnival of Americas, Martinique and Caribbean islands, is total jubilation, with invariables that characterize it. It is the reversal of roles, using mockery and derision, as for "Lundi gras" (Carnival Monday).
It is the challenge and transgression of the established social, political, family and religious order. These are the rituals of life and death, as with the "Mas Lanmò".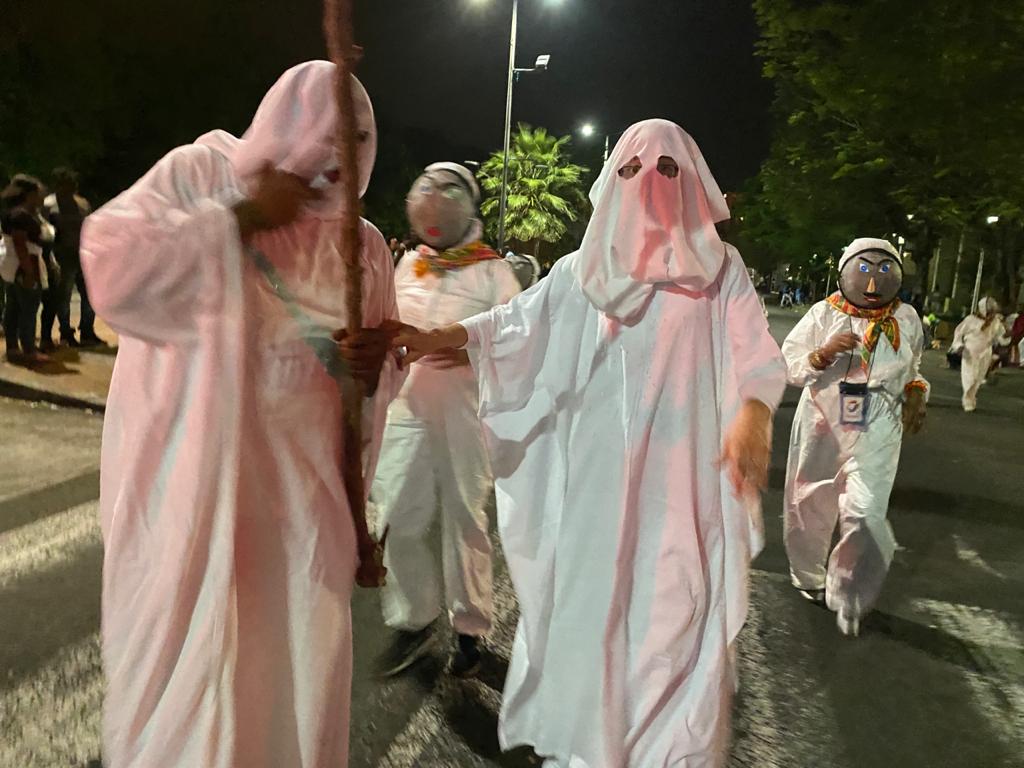 "MAS LANMO"
equipped with their lanterns that come out at nightfall – Carnival 2020 "vidé de la Bèt a Fé" (firefly parade) in Fort-De-France.
Rituals of passage are inherent and common to all carnivals in all places of the planet, for all eras. It is this very special space-time ratio, which takes place in a given place – the street, the countryside – over a given time – five carnival days.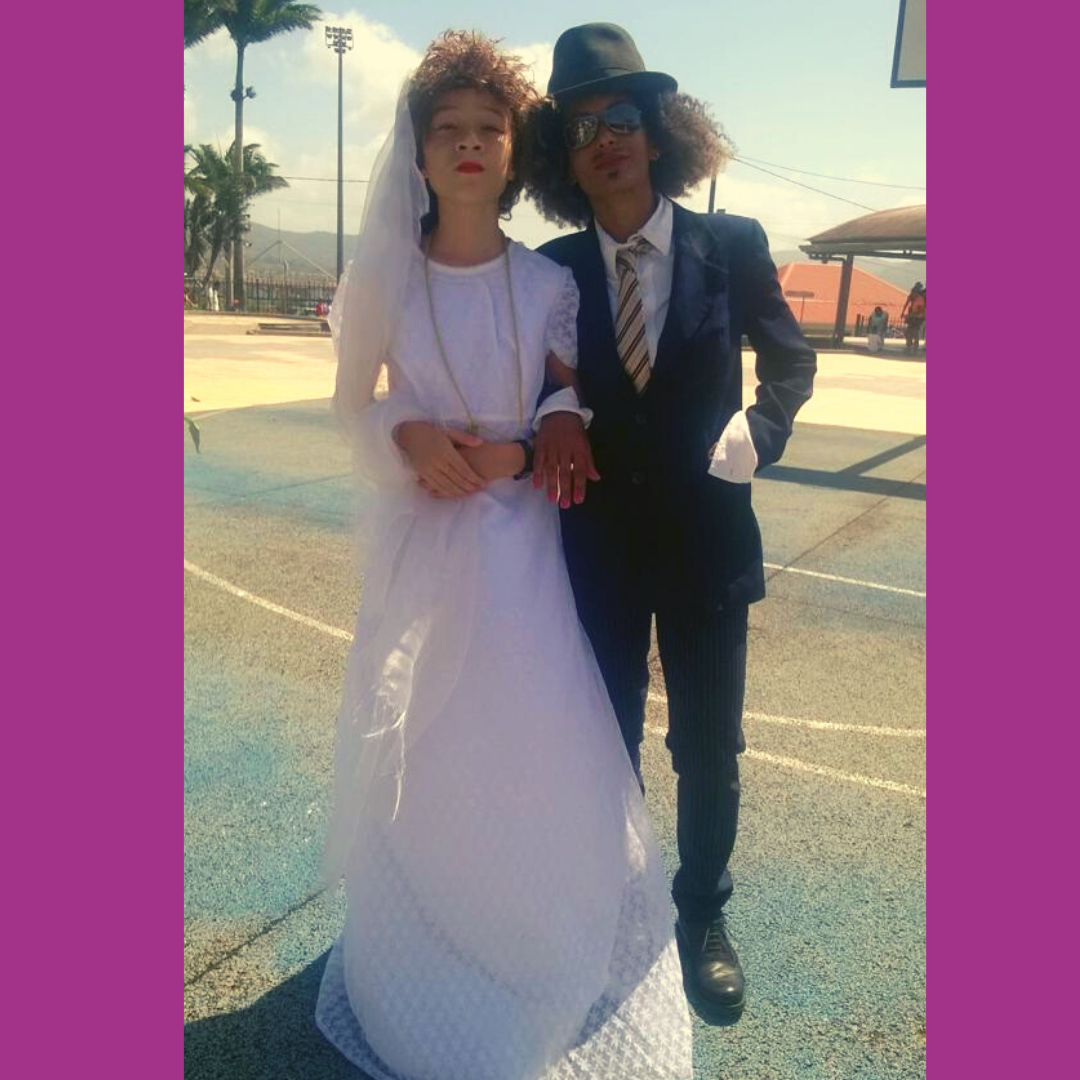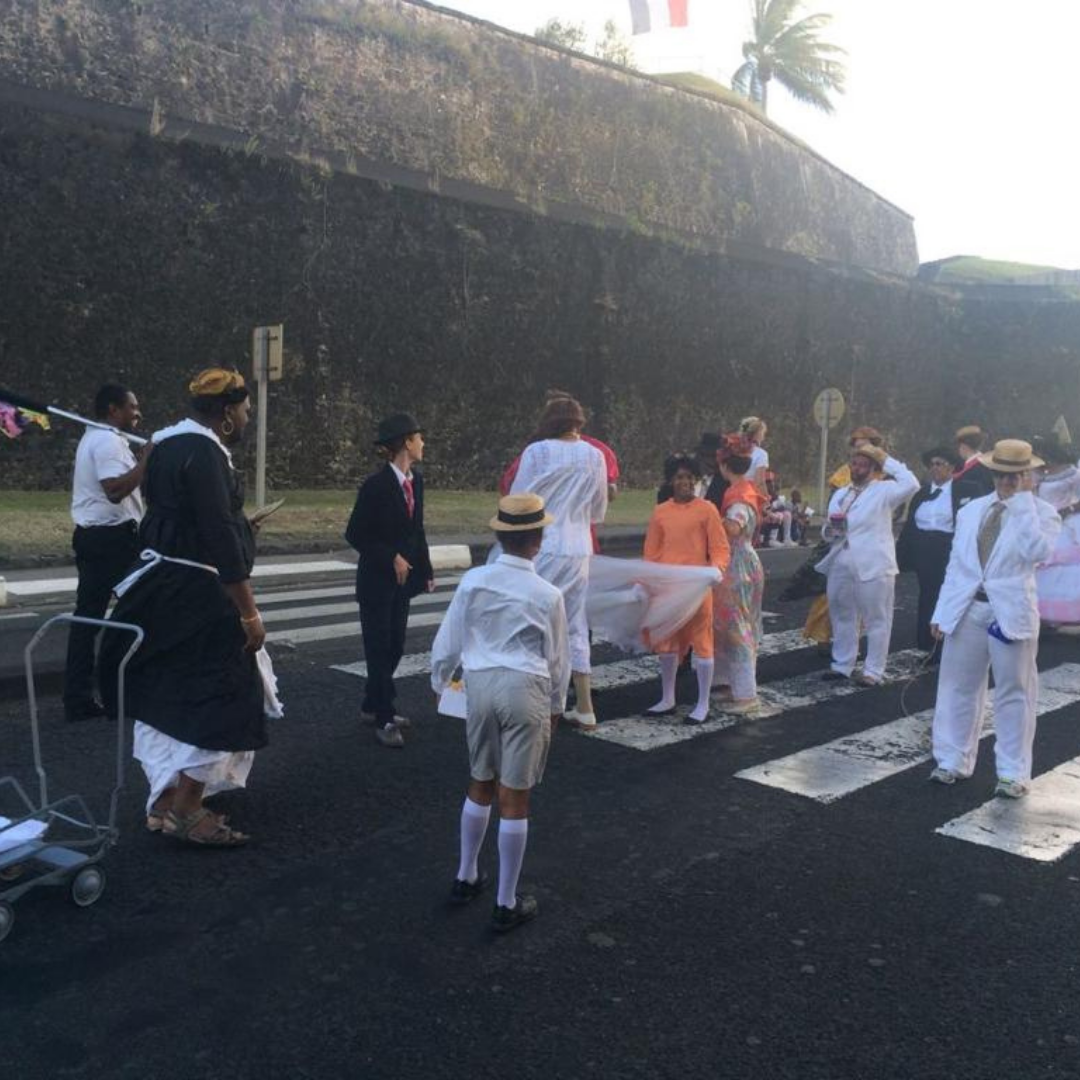 In a new way, Martinique extends its carnival by one day with Ash Wednesday … as the last day of carnival celebrated by the "Guiablès" dressed in black and white, covered with a headdress with a long pointed cone headdress, announcing their passage with great roars and soursop leaves.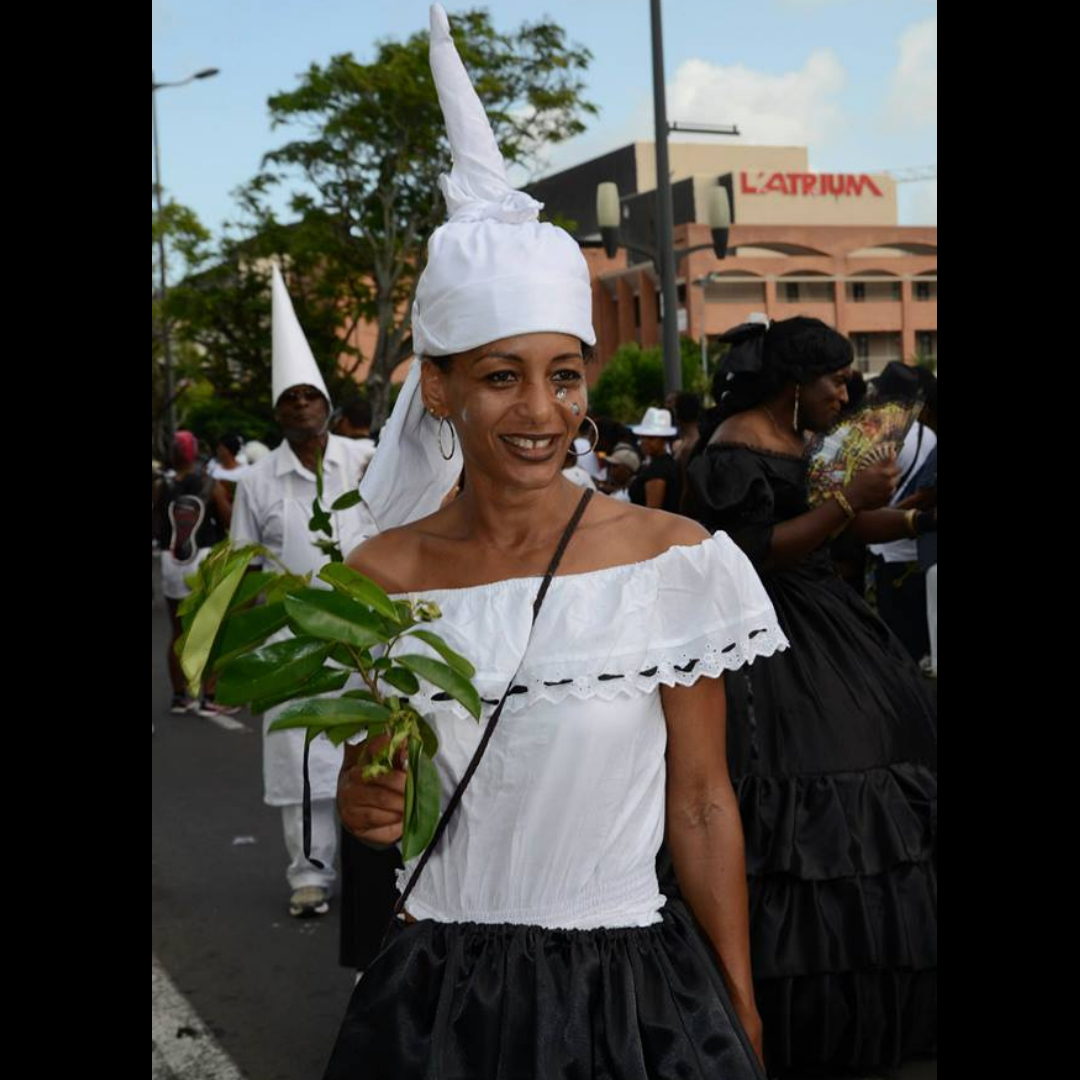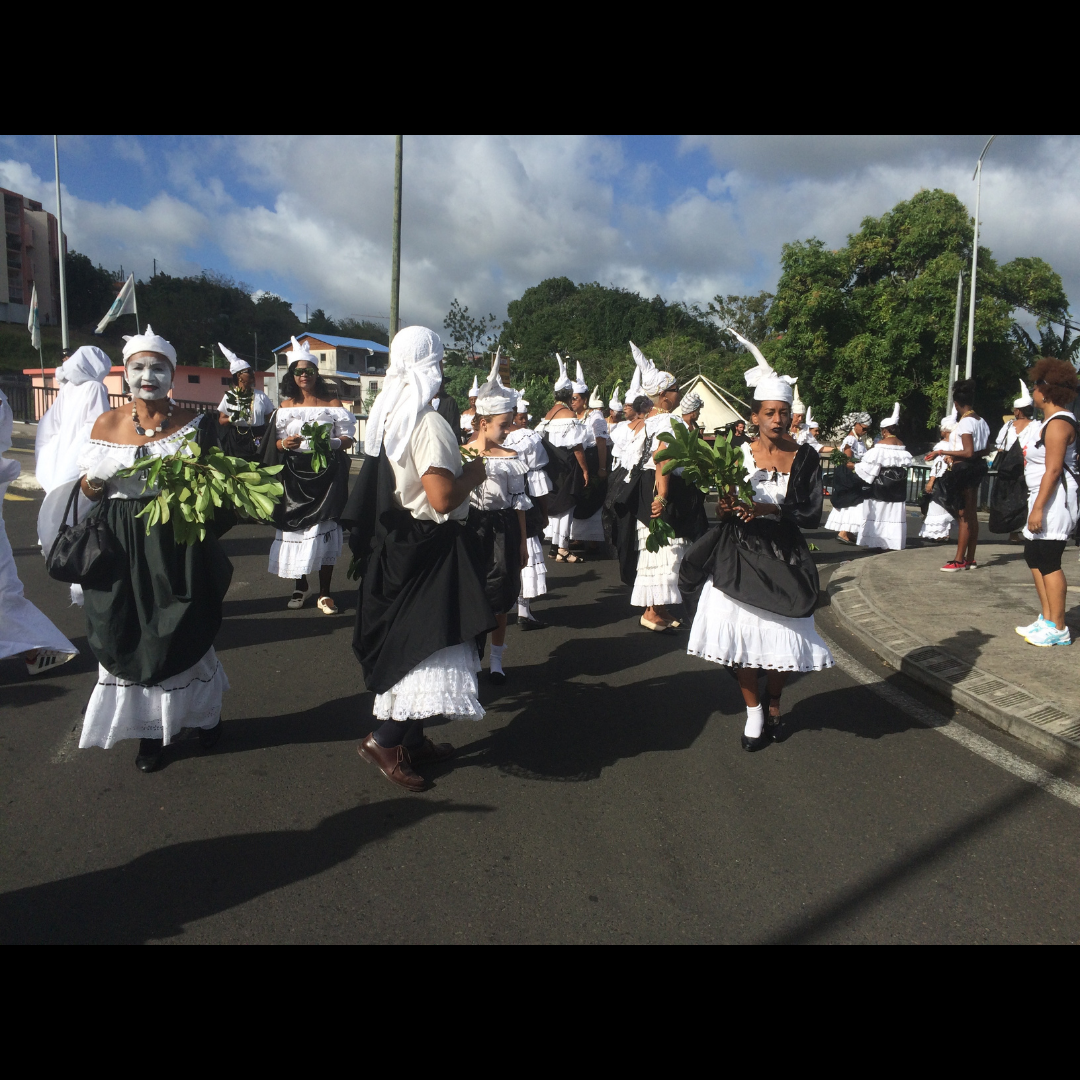 Another invariable is the sphere of popular creation, between esthetics, creativity, residual memory and the collective messages and individual expression.
A moment of joy and liberation of human impulses that allow us to recover from the daily burden that we want to get rid of, hence the word "vidé" (that means empty) for that matter…
Particularly channelled impulses in a period of explosion and expression of human and popular creative genius.
This "vidé" (Mas), this jubilation that pours out comes from this, from this vital necessity, which makes according to Goethe in Travel to Italy in 1788,
For days, the carnival reveler dances fervently for hours and for miles with a collective regenerative energy.
He embodies the deities that we want to reveal through some of our traditional characters: "Papa Djab, Guiablès, Maryàn Lapofig, Nèg Gwo Siwo, Mas Lanmò"… This is also found in several caribbean islands.
Traditional characters: Papa Djab, Guiablès, Maryàn Lapofig, Nèg Gwo Siwo, Mas Lanmò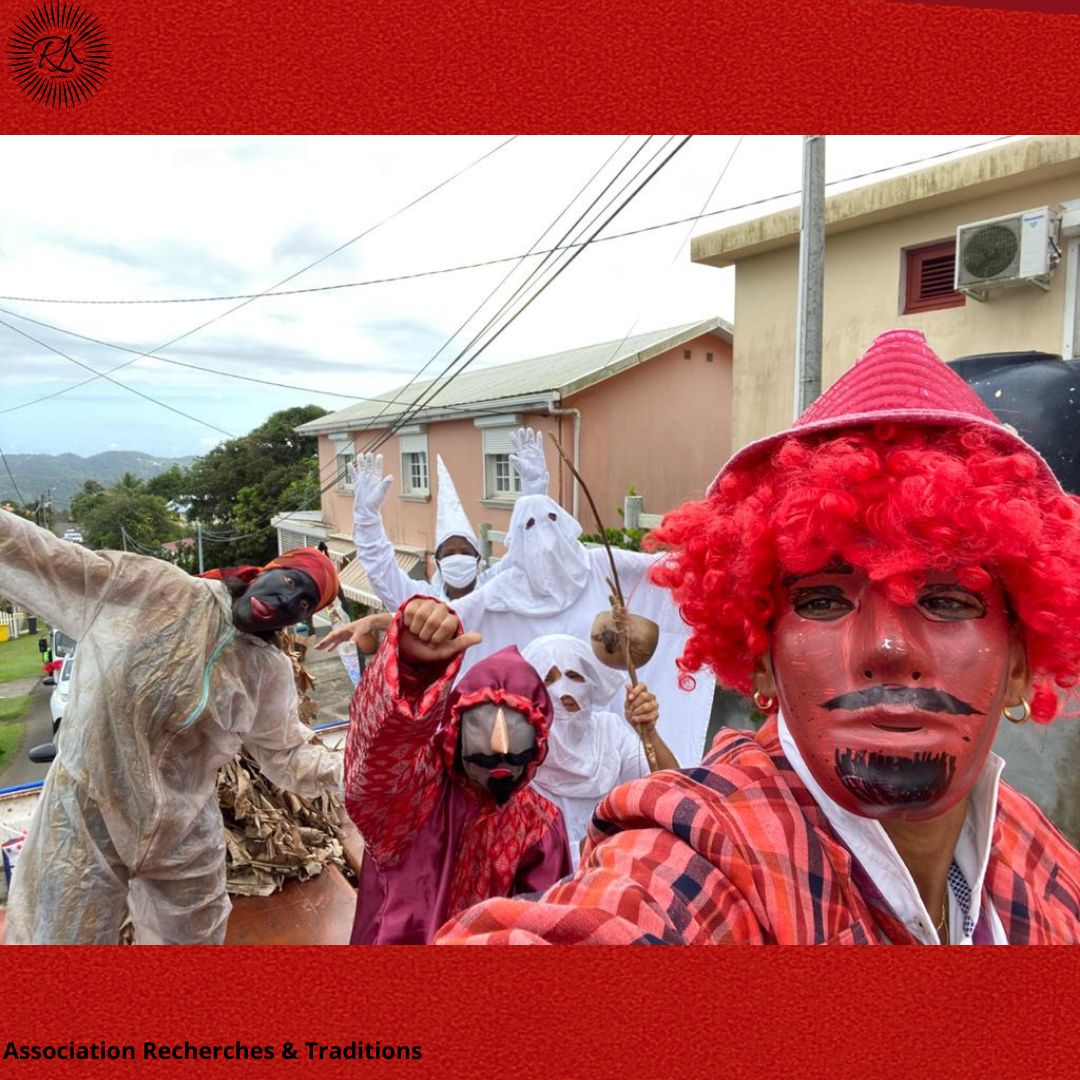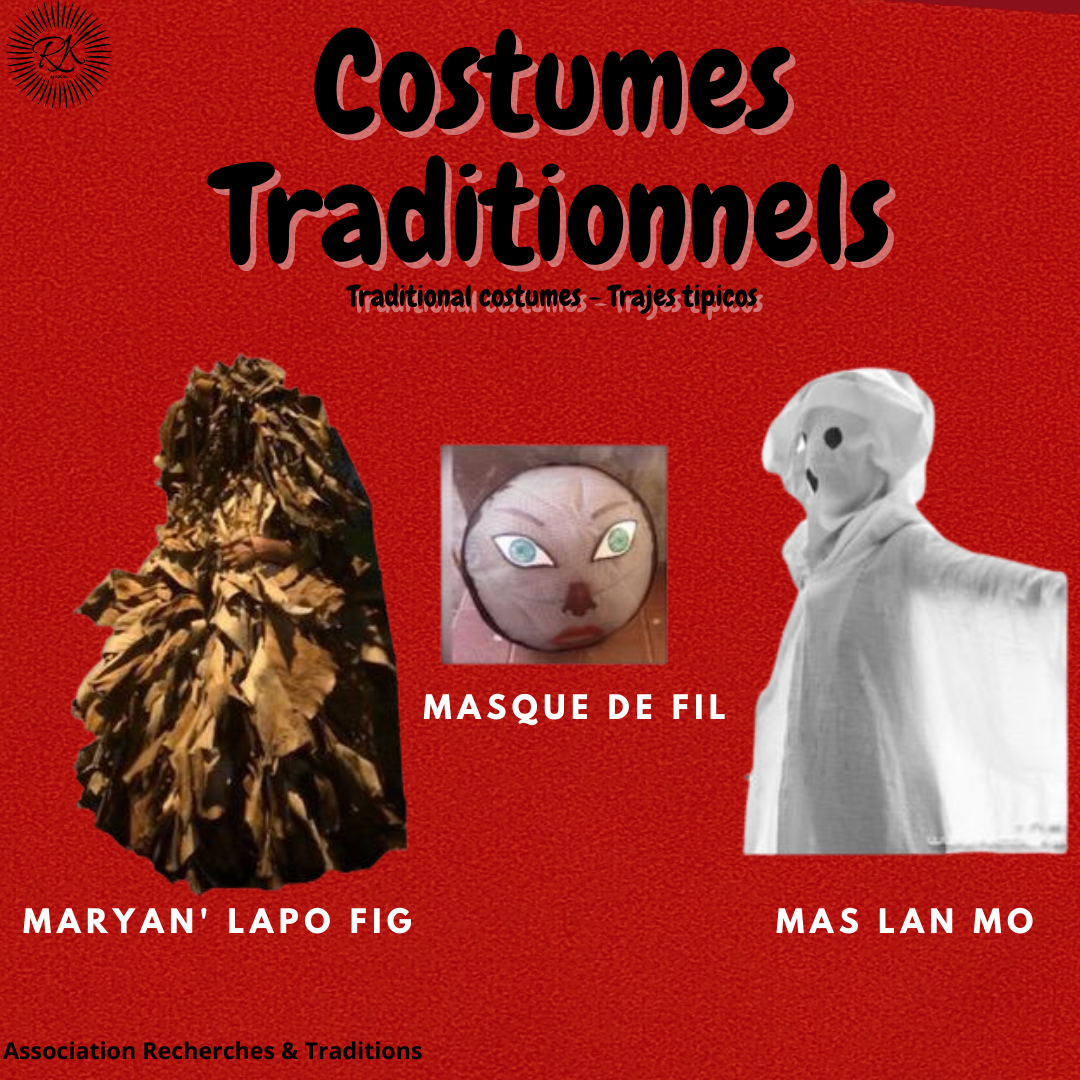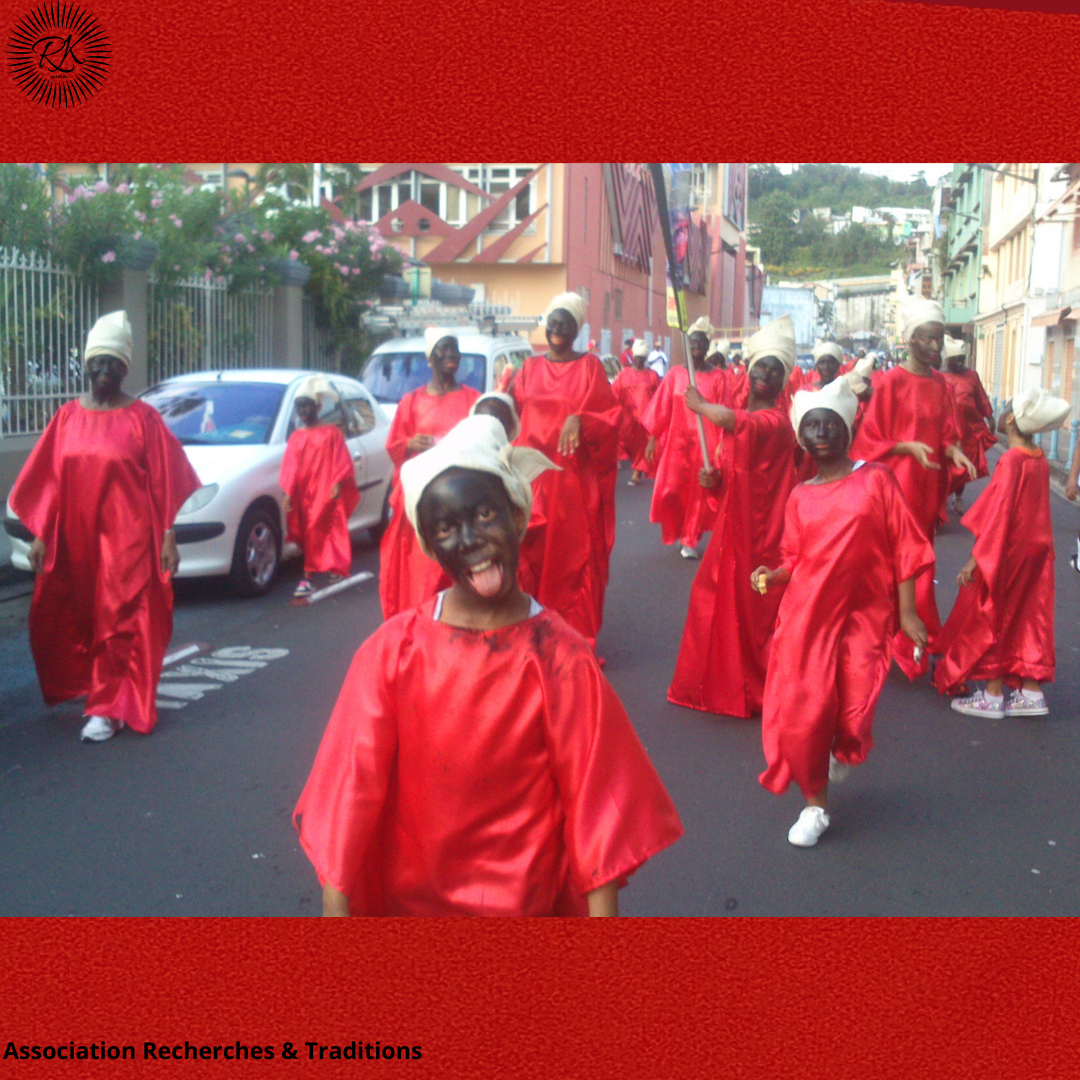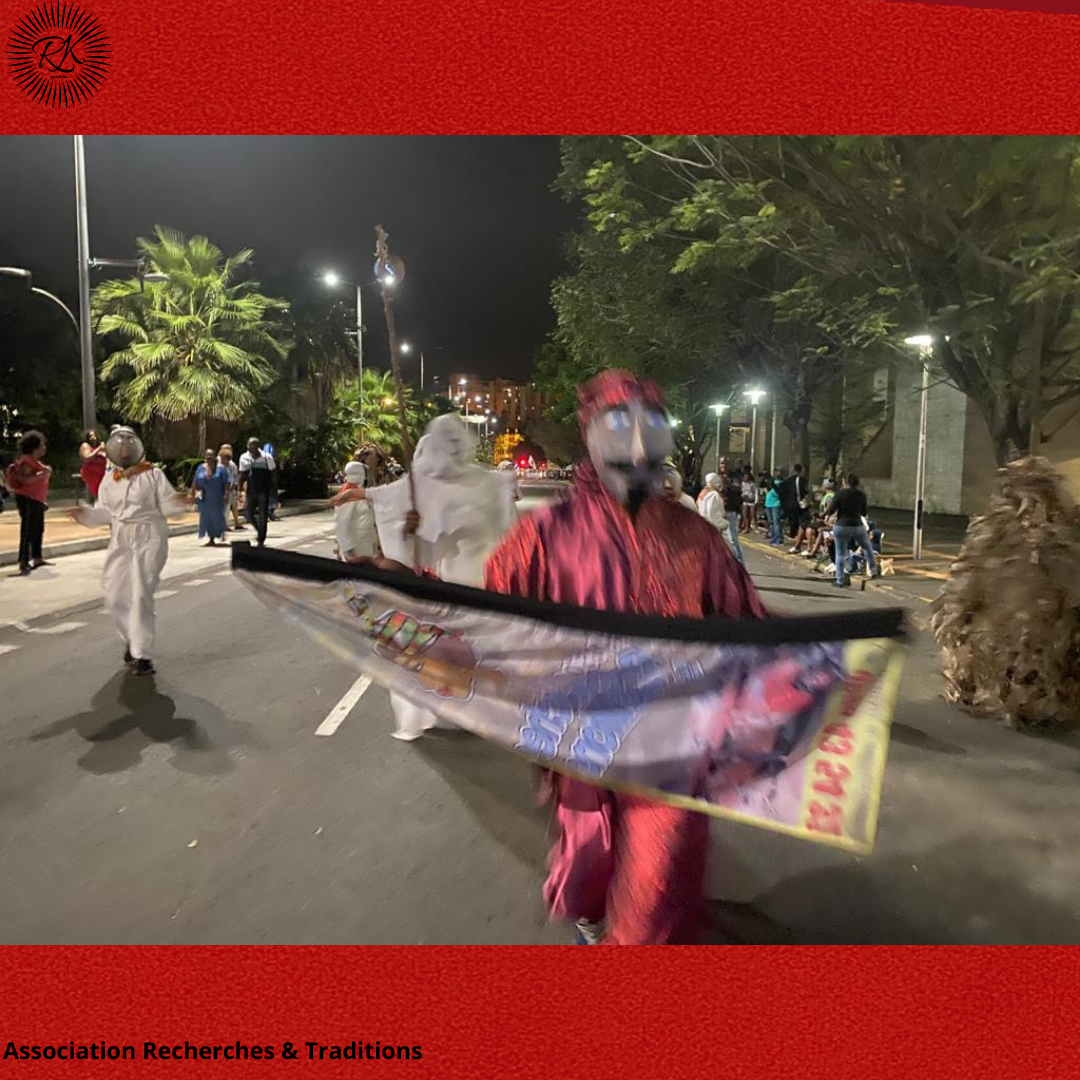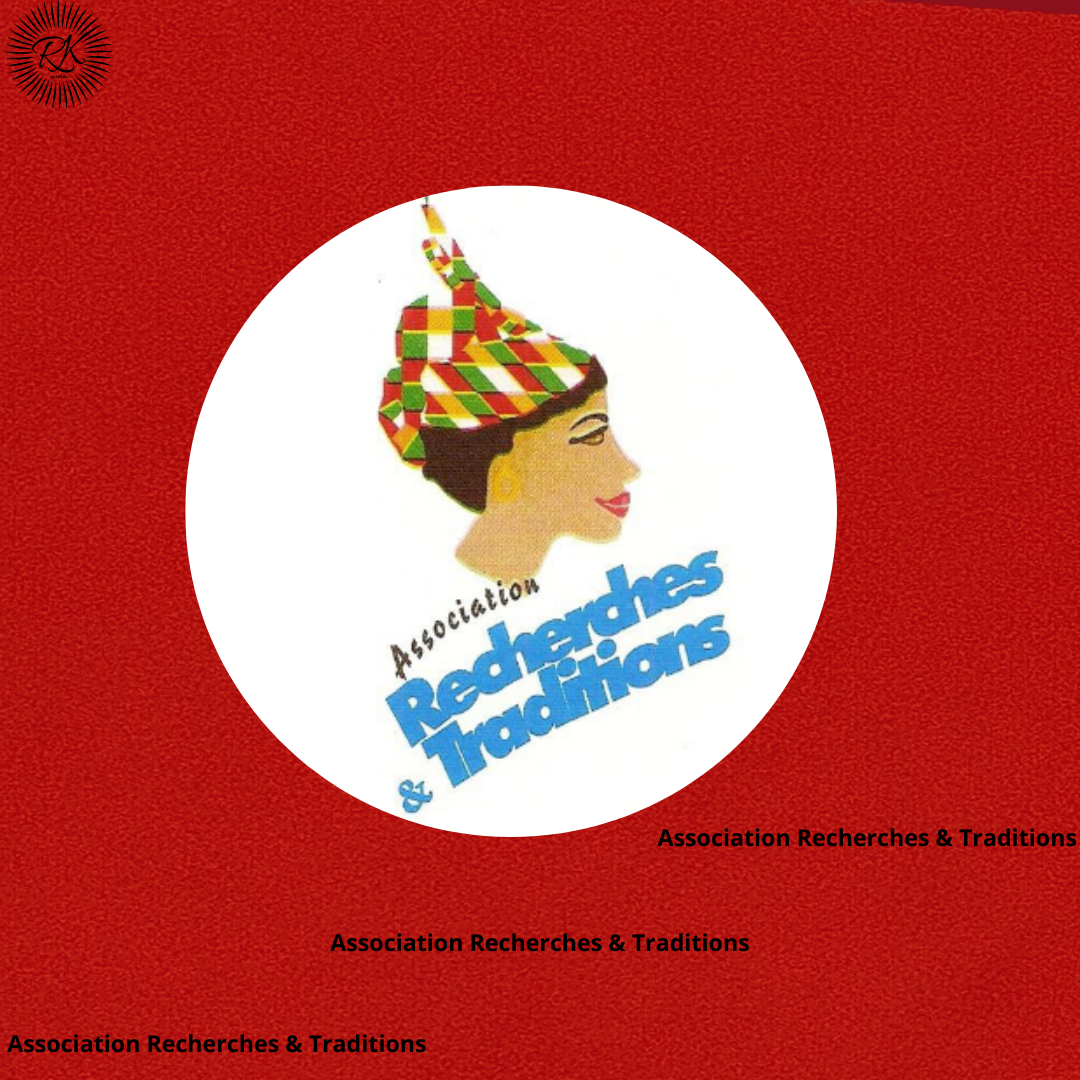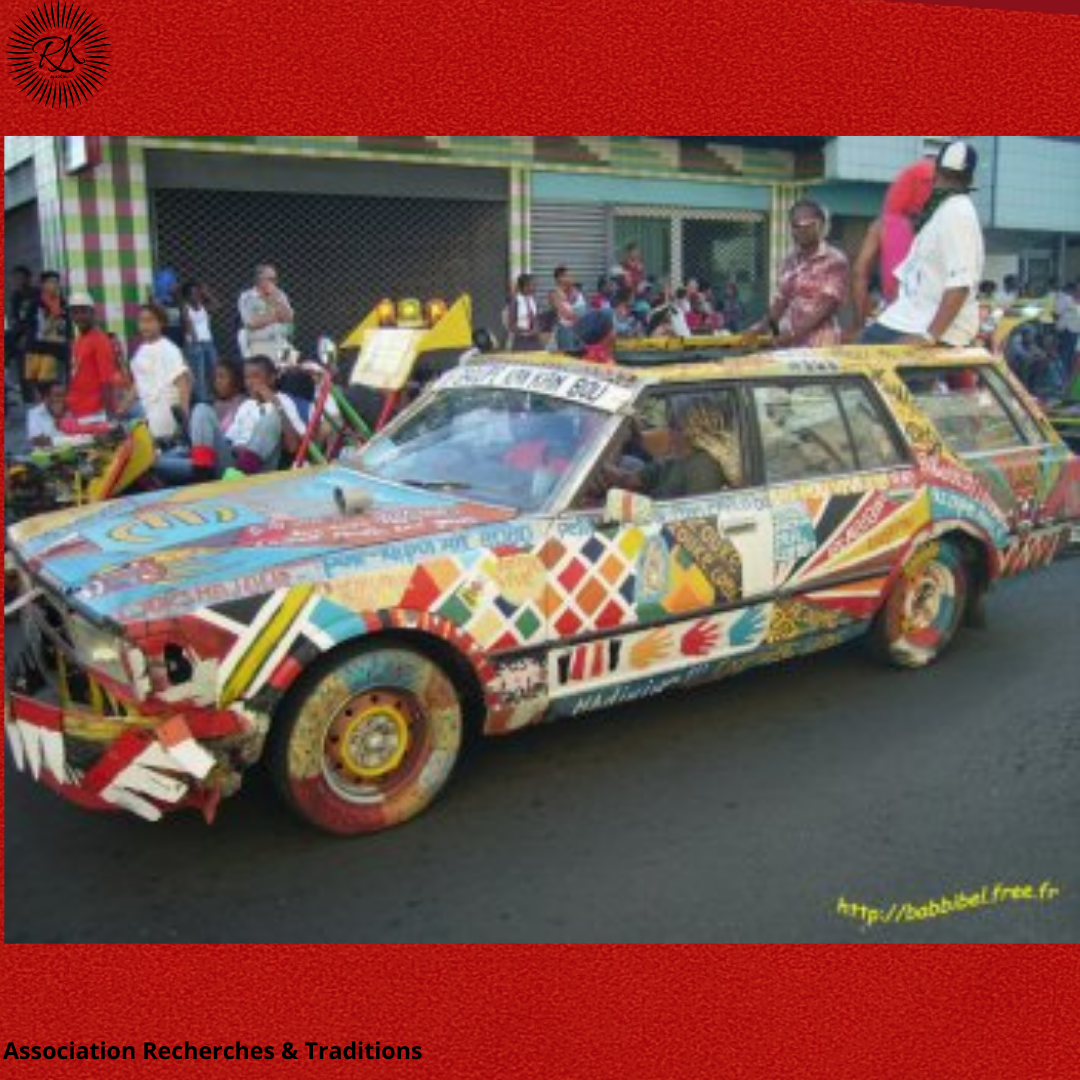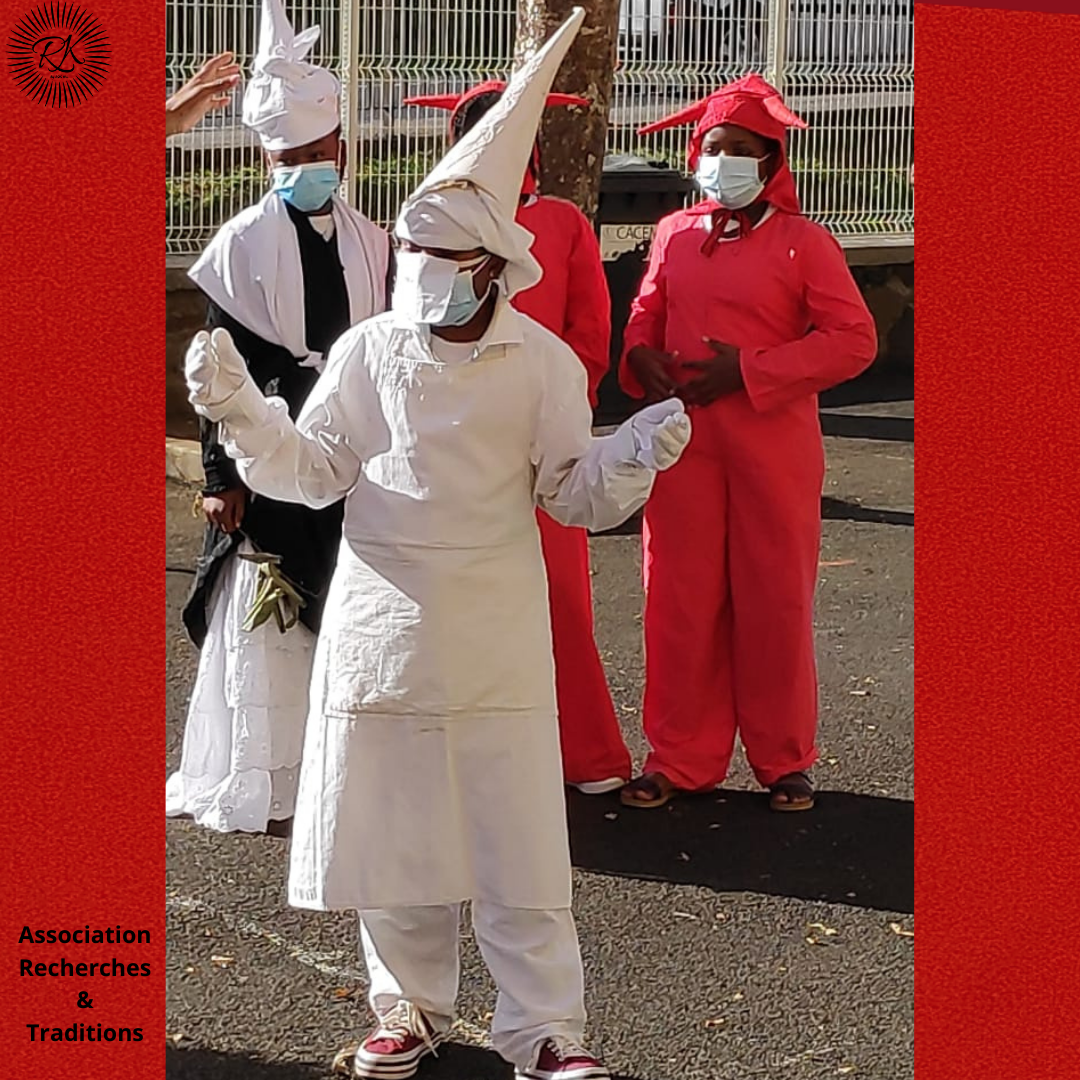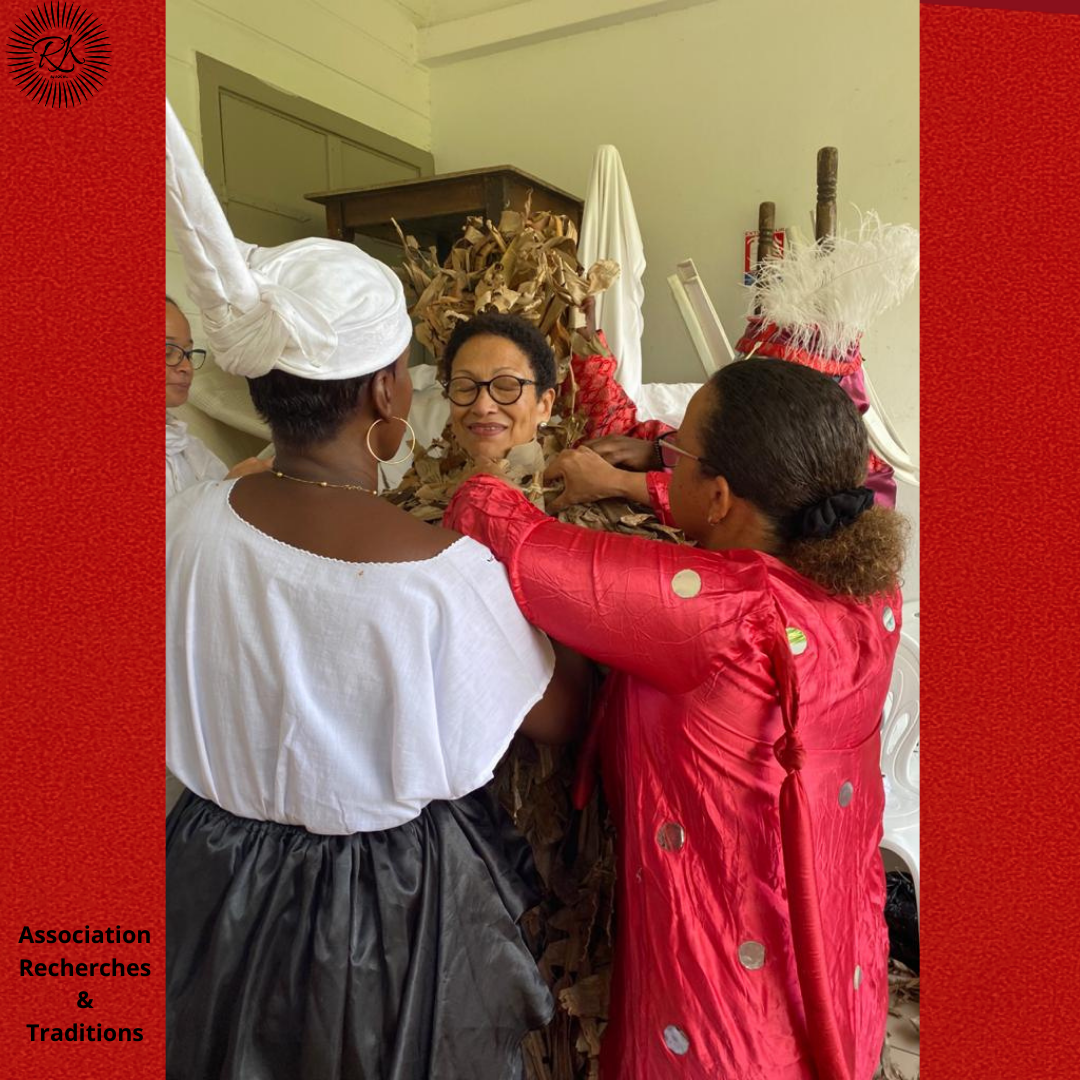 And in music, often in song, with the rhythm of instruments, in a single human outburst, spreading in the arteries of cities or in the footsteps of the countryside, bwabwa twirling over the river of carnival revelers.
Carnival takes everyone down the street, open to all without distinction.
In the street, the bodies speak, express themselves freely in rhythm and to the rhythm of the "Vidé" (Mas). The sound of drums, lambi conch or the bass sounds invade the bodies of a joyful transgressive frenzy.

@Henri Salomon – Mardi Gras 2010
NEXT RICHÈS KARAYIB
Meeting on 23/02/2021
Sign up now to be informed!
PREVIOUSLY ON RICHÈS KARAYIB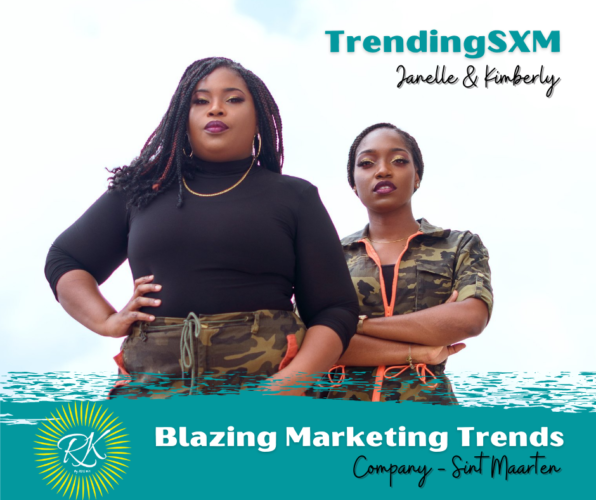 Richès Karayib introduces you to 2 dynamic businesswomen : Kimberly Meyers & Janelle Presentacion They own Trending SXM, a media marketing and production company located in Sint Maarten. Their goal Elevate the marketing of businesses and help them to achieve their...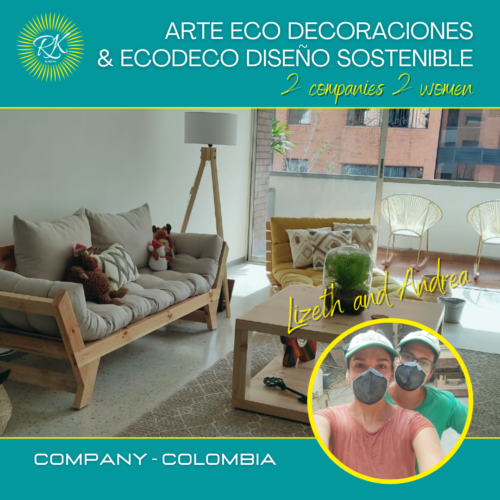 ARTE ECO DECORACIONES & ECODECO DISEÑO SOSTENIBLE Richès Karayib presents the story of two women, two ecological carpenters, Andrea Cortes and Lizeth Ospina who have created 2 companies Arte Eco Decoraciones and EcoDeco Diseño Sostenible. The companies,...